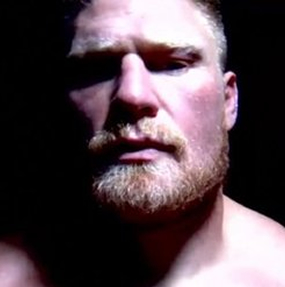 Brock Lesnar, Frank Mir, Chael Sonnen, Urijah Faber Have Their Names Floated By The UFC Pres!
In what will no doubt end up being the Ultimate season for Spike TV's "The Ultimate Fighter," UFC President Dana White named some very big stars who might be the coaches for the next season of the smash reality show.

One rivalry that has been building up, and appears to be a direction for the show, would pit the talkative Chael Sonnen against Wanderlei Silva. While the wrestling-style promo-cutting Sonnen is still under suspension, it's only a matter of time before he ends up in the Octagon against "The Axe Murderer."

White, of course, is aware of the controversy this could cause, especially with Sonnen still sitting out his CALIFORNIA STATE ATHLETIC COMMISSION-MANDATED SUSPENSION

"He's got the suspension and we'll see what happens," White said about Sonnen, "He's on the shelf for six months. We know that. We'll figure out where to go from there."

Another pair of possible coaches would see WEC alumnae Urijah Faber and Miguel Torres pit their coaching skills against each other, in a display of UFC's branding of the lighter weight divisions.

Of course, the big bombshell dropped today was the possibility of Former UFC Champions BROCK LESNAR and Frank Mir as coaches for TUF 13. Although Lesnar only likes to deal with heavyweights (his DeathClutch Gym has only heavyweights working out at its Alexandria, Minnesota homebase), the 13th
edition of the TUF series will feature contestants from both the 170-pound and 185-pound divisions
We're HustleTweeting on Brock, and you're more than welcome to join the conversation! Follow THE HEYMAN HUSTLE on Twitter HERE or write to us at hustleoncrave@gmail.com
You can also subscribe (for FREE, cheapos, absolutely FREE) to our Ultra High Quality YouTube Channel HERE, and don't forget to check out our old school social networking skills by visiting us on Facebook HERE and even on MySpace HERE

EVERY SINGLE DAY, OUR CRACK STAFF OF OVERWORKED
UNDERPAID BUT HIGHLY TRAINED MONKEYS SCOUR THE
WORLD WIDE WEB IN SEARCH OF THE 15 HOTTEST STORIES
OF THE DAY, JUST TO BRIGHTEN YOUR DAY. COOL, RIGHT?
ALL YOU NEED TO DO IS PICK A PIC … AND CLICK!