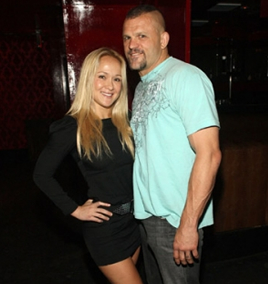 THQ Video Games made a huge impact last night in New York City with a superbly-planned gathering at M2 Nightclub of UFC fans, New York media folks, and Zuffa personnel. The Ultimate Fight head honcho himself, Dana White, along with Undisputed UFC Heavyweight Champion Brock Lesnar, Hall of Famer Chuck Liddell, Stephan Bonnar, and UFC broadcaster Mike Goldberg were on hand to hype the well-reviewed "UFC: UNDISPUTED" video game, coming out May 25th.
CHECK OUT "SO YOU WANNA BE A FIGHTER?"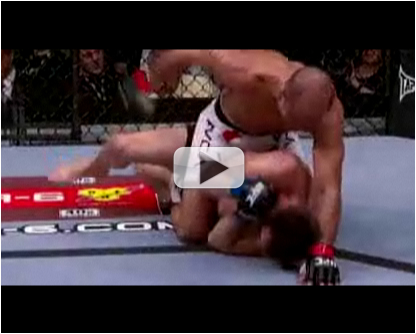 CLICK ON THE PHOTOS BELOW TO SEE THE ENTIRE GALLERY
OF ULTIMATE FIGHTING CHAMPIONSHIP'S "UNDISPUTED"
VIDEO GAME EVENT AT M2 NIGHTCLUB IN NEW YORK CITY!
---
LET'S SEE, WHAT'S GOING ON THIS WEEKEND?
FRANK MIR AND SHANE CARWIN WILL FIGHT IN NEWARK,
WITH THE WINNER FACING BROCK LESNAR IN JULY AS UFC 111
HITS THE NORTHEAST. IT'S WRESTLEMANIA WEEKEND. HEY, HAPPY
PASSOVER. JEESH. SO MANY THINGS, SO LITTLE TIME. DONT WORRY
ABOUT SURFING THE WEB. WE GOTCHA COVERED. ALL YOU NEED
TO DO IS CHECK OUT THE MEDIA WATCH BELOW, PICK A PIC AND CLICK!