Pop culture icon Larry Hagman, whose portrayal of JR Ewing set the standard for TV villains, passes away at the age of 81 in Dallas
There was no one like him. So when producers decided to shoot the son of the bitch, it created a worldwide pop culture phenomenon still referred to today.

Larry Hagman, whose portrayal of the villainous JR Ewing gave television its most recognizable villain passed away Friday in Dallas at the age of 81. According to a family statement, the official cause of death was complications of cancer. The actor had been in Dallas filming an episode of the TNT cable channel's reboot of the "Dallas" series, which was a CBS powerhouse from 1978 to 1991.
In October 2011, shortly before filming began on the new "Dallas," Larry Hagman announced that he had a "treatable" form of cancer. It was the latest of several health problems he had experienced since learning that he had cirrhosis in 1992. In 1995, he received a liver transplant after doctors discovered a tumor on his liver.
"As J. R., I could get away with anything … bribery, blackmail and adultery … " the actor told reporters after receiving his diagnosis last year. "But I got caught by cancer." Nonetheless, he said, he relished the opportunity to reprise his best-known role.
In his obituary published in The New York Times newspaper and online by the publication, it is written For a time in the late '70s and early '80s, Mr. Hagman could lay claim to the title of most famous actor in the world. "Dallas," a soapy saga of a ranch-owning Texas oil family, was a hit in 57 countries. The rich villainy of J. R. revived Mr. Hagman's career after his co-starring role in the hit 1960s sitcom "I Dream of Jeannie" had typecast him as a lightweight comic actor.
The celebrated signature episode of "Dallas," which resolved the question "Who shot J. R.?" — a mystery masterfully marketed by the network and the show's producers — set viewing records, with an estimated 350 million people all over the world tuning in for the answer. (The shooter turned out to be Kristin Shepard, played by Mary Crosby, the scheming adulterous sister of J. R.'s wife, Sue Ellen, played by Linda Gray.)
The episode became the second-highest-rated television program ever (after the final episode of "M*A*S*H") with a rating of 53.3 percent and an average audience of 41,470,000 households.
Few actors enjoyed their fame as much as Mr. Hagman, who portrayed the oilman-robber baron J. R. as, in one critic's words, "an overstuffed Iago in a Stetson hat." At the height of the show's popularity, he handed out fake $100 bills with his face on them.
When TNT remounted "Dallas" with a new generation of Ewings, it invited Mr. Hagman to return as J. R. He won praise for his performance, with some critics saying that he remained the best thing about "Dallas." The new version, which made its debut this year, was a success and TNT ordered a second season.
We're HustleTweeting about Larry Hagman and JR Ewing, and you're more than welcome to join the conversation by following THE HEYMAN HUSTLE on Twitter HERE or write to us directly at hustleoncrave@gmail.com Hey, have you checked out the Hustle's Ultra High Quality You Tube Channel, with exclusive videos featuring OUR WORLD EXCLUSIVE WITH MIKE TYSON … BROCK LESNAR'S "HERE COMES THE PAIN" … ICE-T AND COCO's SEX SECRETS … TEEN SENSATION TAYLOR MOMSEN … UFC BAD BOY NICK DIAZ … THE WALKING RIOT MISSY HYATT if you're not subscribing, you're missing something … and by the ways cheapos, it's FREE! Yes, absolutely 100 percent FREE! What are you waiting for? Check it out HERE!
By the way, we're also old school social networkers, so check out our interactive skills on Facebook HERE and even on MySpace HERE. If you're on Friendster, GFY … and have a pleasant tomorrow!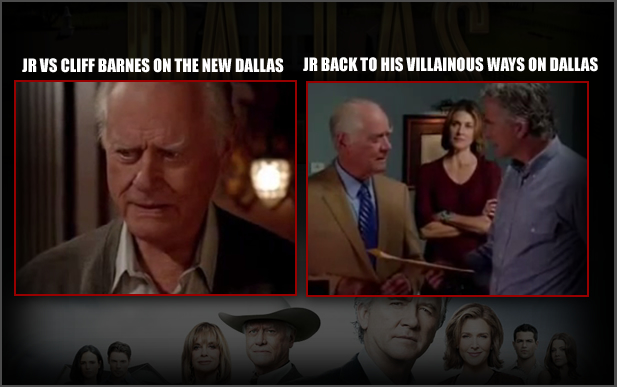 WE HERE AT THE HEYMAN HUSTLE HAVE ENSLAVED HIGHLY TRAINED
MONKEYS TO IGNORE THE FACT THEY ARE OVERWORKED AND UNDERPAID,
ALL IN THE NAME OF SCOURING THE WORLD WIDE WEB TO FIND THE FIFTEEN
MOST PROVOCATIVE STORIES ON THE INTERNET. ALL FOR YOU. NO ONE ELSE
BUT YOU. JUST YOU. AND ALL YOU NEED TO DO IS PICK WHICH PIC TO CLICK!
\