Our Own Hustler De Tuti Hustlers Paul Heyman Will Be Interactive with our HustleTweeters All Night Long LIVE TONIGHT!
The wait is over, as Former NCAA, WWE and UFC Heavyweight Champion Brock Lesnar will return to the Octagon this evening in the main event of UFC 141, as The Baddest Man on the Planet will face the behemoth finally making his UFC debut, the 6'5" Demolition Man who wants to add there UFC Title to his StrikeForce, K-1, and Dream Heavyweight Titles, Alistair Overeem.
Our own Hustler De Tuti Hustlers Paul Heyman will be LIVE on Twitter tonight, so this is a rare chance to be interactive with The Mad Scientist himself as Paul discusses UFC 141 and any other interesting subjects that may come up. You can join the conversation right now by following the Hustle on Twitter HERE!
UFC 141 takes place tonight, Friday December 30, 2011 from the MGM Grand Garden Arena in Las Vegas. Nate Diaz will fight in the co-main event against Donald Cerrone. Jon Fitch will do battle in a 170 pound fight against Johny Hendricks.
CLICK HERE TO ORDER BROCK LESNAR'S AUTOBIOGRAPHY "DEATH CLUTCH!"
CLICK HERE TO SEE OUR OWN HUSTLER DE TUTI HUSTLERS PAUL HEYMAN'S EXCLUSIVE INTERVIEW WITH BROCK LESNAR!
You can also post your comments about UFC 141 on the Hustle's Facebook page HERE, or by writing to us at HustleOnCrave@gmail.com
CHECK OUT THE UFC 141 LESNAR VS OVEREEM COUNTDOWN SHOW!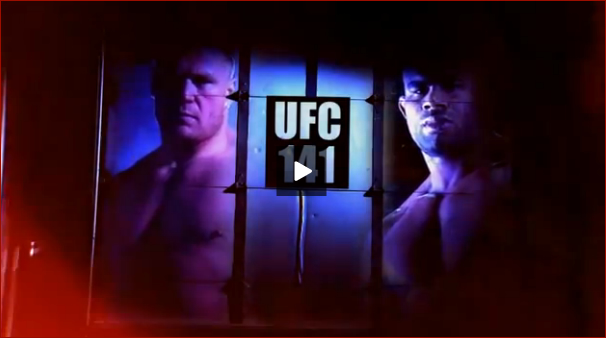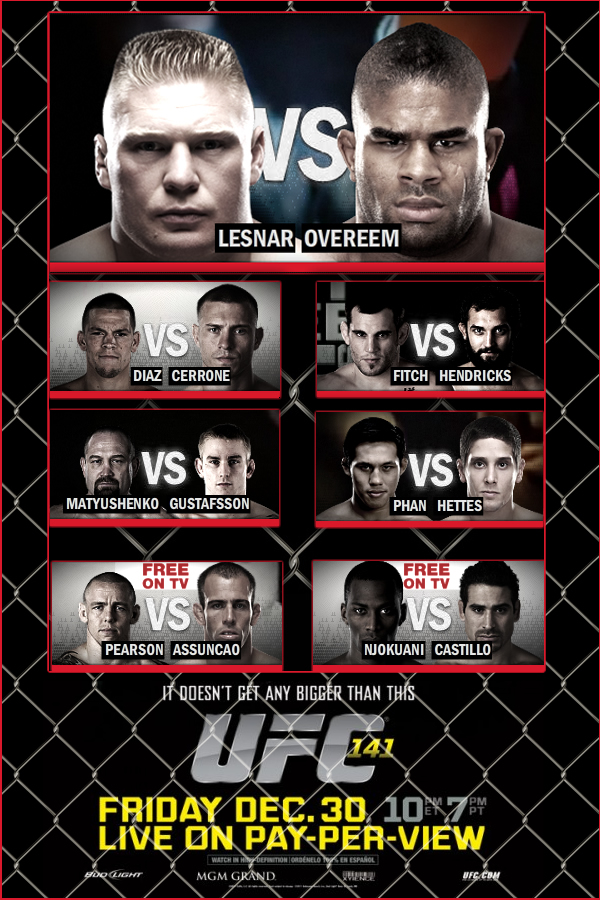 THE HEYMAN HUSTLE'S VERY OWN TRAINED MONKEYS ARE PROUD
TO PRESENT THE TOP 15 STORIES OF THE DAY, ALL CONVENIENTLY
LINKED HERE FOR YOUR REVIEW. NO NEED TO SURF THE WEB, WE
DID ALL THE HARD WORK FOR YOU. JUST PICK A PIC AND CLICK!