THE HEYMAN HUSTLE's unprecedented 360-Coverage of UFC 106 weekend continues with a look at the preliminary fights taking place on SpikeTV tonight before the pay per view spectacular.
With one bout having been pulled from the fight card, two more bouts airing on Spike TV and a five-fight main card on the PPV, that leaves only three fights fans might have to scour the interwebs for a chance to see. While many preliminary bouts don't feature anything you'll want to bend over backwards to go see, UFC 106 has three prelims that you're going to want to take some time for.
George Sotiropoulos v. Jason Dent
Somewhere between the first season of The Ultimate Fighter and season 35068, there was season 6. Almost as barren as the 7th season, season 6 featured two standouts, Mac Danzig was one and George Sotiropoulos the other. This fight serves as a showcase for the UFC's best Australian fighter. Sotiropoulos has the advantage wherever this fight may go as Dent gets by on his toughness more than anything else. The real hope in this bout is if Sotiropoulos can come out with a win and unscathed so he'll be able to fight when the UFC goes to Australia for UFC 110.
Brock Larson v. Brian Foster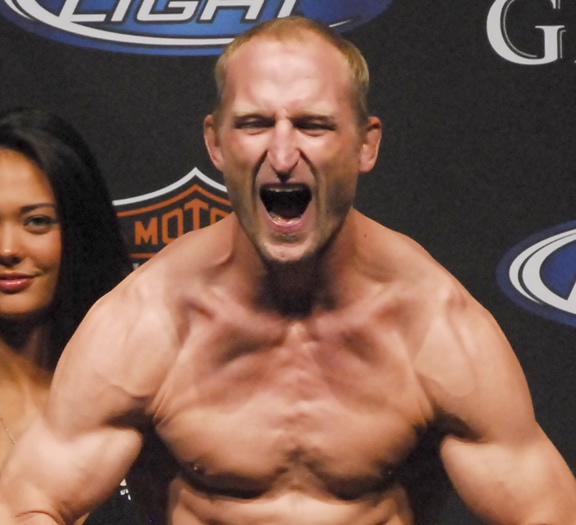 This is a bout between two quality fighters, but Brian Foster is taking this bout at the wrong time. Larson was on the verge of facing top welterweight competition and then dropped a unanimous decision to Mike Pierce in September. Larson needs someone to take out his frustrations on and unfortunately Foster stands in his way. You'll hear mentions of Foster's name before too long but Larson should dominate here. This will be a bout to watch so you can prove to your friends that wrestling can be more than just "lying on top of another guy." If you still need convincing that this bout will be worth scouring YouTube, go look for Brock Larson v. Kevin Knabjian and thank me later.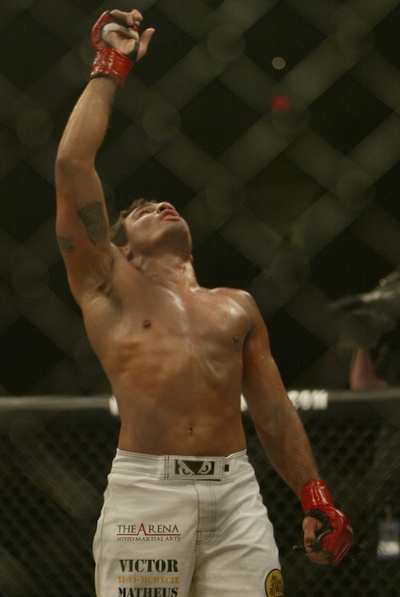 Caol Uno v. Fabricio Camoes
The third preliminary bout is also the most competitive matchup and features the two biggest names. Caol Uno made some noise in the UFC before going to fight in K-1 bouts in Japan. Back in the UFC for his second stint he dropped his first bout to Spencer Fisher in a very competitive bout and he should get another one here.
The one thing people say when they see Fabricio Camoes is that Strikeforce made a mistake. Letting Camoes go from Strikeforce could turn out to be a UFC coup here. Camoes is a jiu-jitsu prodigy training with the likes of Anderson Silva, Lyoto Machida and Antonio Rodrigo "Minotauro" Nogueira among others as part of the Black House team in Brazil. If he improves his striking, Camoes should not only win this fight, but develop into a future top 10, if not top 5 lightweight.