Our Own Hustler De Tuti Hustlers Will Be Interactive LIVE Tonight!
UFC 143: DIAZ VS CONDIT is officially underway at the Mandalay Bay Events Center in Las Vegas, Nevada, and the evening promises to be a big one this Super Bowl Weekend for the fine folks at Zuffa.
The Facebook and FX prelims are already underway, and then the pay per view goes live at 10pm Eastern / 7pm Pacific. Of course, Our Own Hustler De Tuti Hustlers Paul Heyman will be covering the event LIVE ON THE HEYMAN HUSTLE TWITTER PAGE, where you are more than welcome to join our legion of HustleTweeters in the single most interactive conversation available anywhere on this planet about the world's fastest growing sport.
CLICK HERE TO SEE UFC 143 MAIN EVENTER NICK DIAZ WITH PAUL HEYMAN ON "THE HEYMAN HUSTLE" SEASON TWO PREMIERE!
CLICK HERE TO SEE THE LOOKING 4 LARRY AGENCY'S EPIC "LIVE THE MOMENT" STARRING CO-MAIN EVENT HEAVYWEIGHT FABRICIO WERDUM AND HIS HISTORIC WIN OVER FEDOR!
The action is already underway in Sin City, and on Twitter as well! Don't be left out! Become a HustleTweeter right now by following THE HEYMAN HUSTLE on Twitter HERE or write to us at hustleoncrave@gmail.com
You can also subscribe (for FREE, cheapos, absolutely FREE) to our Ultra High Quality YouTube Channel HERE, and don't forget to check out our old school social networking skills by visiting us on Facebook HERE and even on MySpace HERE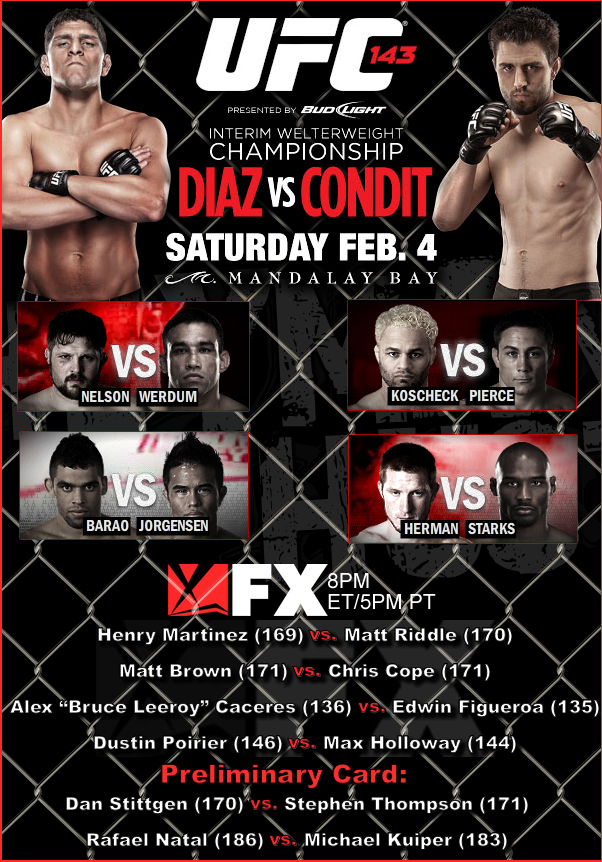 IT'S TIME FOR AN ALL NEW EDITION OF THE HOLLYWOOD CHARLIE
MEDIA WATCH, OUR DAILY TRAVEL ACROSS THE WORLD WIDE WEB.
OUR HIGHLY TRAINED MONKEYS HAVE PICKED OUT THE 15 WILDEST
STORIES FROM THE INTERNET FOR YOUR ASTUTE REVIEW. YOUR PART
IS VERY EASY. ALL YOU NEED TO DO IS PICK A PIC … AND CLICK!