Vai Cavalo Knocks Out The Super Samoan, and Now The Waiting Game For Cain Velasquez Begins!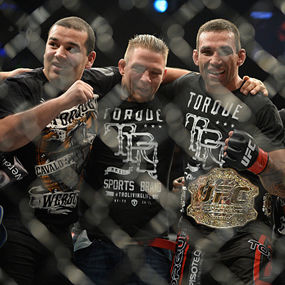 Vai Cavalo Knocks Out The Super Samoan, and Now The Waiting Game For Cain Velasquez Begins!
Fabricio Werdum may have another career highlight to go along with his shocking victory over Fedor Emelianenko. The 37 year old Brazilian is now the UFC Interim Heavyweight Champion of the World by virtue of his 2nd round knockout of Mark Hunt at UFC 180. Hunt was controlling the fight, knocking down Werdum seemingly at will, but avoiding going to the ground with the man who coked out Fedor.

In the 2nd round, after knocking down Werdum several times, Hunt moved in for what appeared to be a right hand, but he ducked his head. At the same time, Werdum leaped and nailed The Super Samoan Hunt right on the button with a devastating knee. Hunt went down and Werdum quickly followed him to the ground. He landed a series of hard shots that forced referee Herb Dean to stop it at 2:27 of the second round. Werdum must now wait for word on whether Cain Velasquez will be back in time for a Unified Title Fight, or if Werdum will be declared the new reigning defending World Champion. You can read about UFC President Dana White threatening to strip Velasquez of the Heavyweight Title, and Velasquez's not-to-subtle knocks on the Interim Title HERE!

Of course, we're HustleTweeting about UFC 180, and you're more than welcome to join the conversation by following us on twitter HERE or write to us directly at hustleoncrave@gmail.com Hey, have you checked out the Hustle's Ultra High Quality You Tube Channel, with exclusive videos featuring OUR WORLD EXCLUSIVE WITH MIKE TYSON … BROCK LESNAR'S "HERE COMES THE PAIN" … ICE-T AND COCO's SEX SECRETS … MMA BAD BOY NICK DIAZ … the list goes on and on, so if you're not subscribing, you're missing something … and by the ways cheapos, it's FREE! Yes, absolutely 100 percent FREE! What are you waiting for? Check it out HERE!
By the way, we're also old school social networkers, so check out our interactive skills on Facebook HERE and even on MySpace HERE. If you're on Friendster, GFY … and have a pleasant tomorrow!
#L4L #LOOKING4LARRY PRESENTS FABRICIO WERDUM : LIVE THE MOMENT!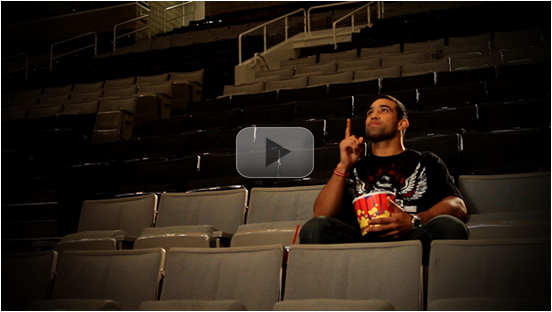 WE HERE AT THE HEYMAN HUSTLE HAVE ENSLAVED HIGHLY TRAINED
MONKEYS TO IGNORE THE FACT THEY ARE OVERWORKED AND UNDERPAID,
ALL IN THE NAME OF SCOURING THE WORLD WIDE WEB TO FIND THE FIFTEEN
MOST PROVOCATIVE STORIES ON THE INTERNET. ALL FOR YOU. NO ONE ELSE
BUT YOU. JUST YOU. AND ALL YOU NEED TO DO IS PICK WHICH PIC TO CLICK!