HUSTLE EXCLUSIVE – An Editorial By The Vice President of Dragon Gate USA
It's no secret that wrestling .. errrr … sports entertainment needs something to shake it up. WWE gained a great boost recently with the return of Dwayne "The Rock" Johnson. Now they need that one hook for the mainstream public like Mike Tyson was in 1996. "The Answer" just quit his job and became a free agent. His name is Shaquille O'Neal.
Shaq is on the market. It's well documented he loves wrestling. He understands how to entertain and perform. He has size and athletic ability. The best part is he could now make a long term commitment and he's looking for something new to do.
I have three Dragon Gate USA events to book for this weekend, in fact they are very important shows. We have Boston on Friday, Long Island on Saturday and New York City on Sunday. These are the only DGUSA events of the summer. Friday and Sunday are on live iPPV at WWNLive.com. We will hit it out of the park and then party to celebrate our second anniversary, but please allow me to take a minute now and fantasy book.
WWE holds a press conference in late July and announces Shaquille O'Neal has signed a contract to be a sports entertainer. He is introduced as part of SummerSlam. However, he isn't stepping right into the ring. Shaq wants to do this right and will start intense training. His head trainer?
Just imagine the training vignettes with those two performers!
Austin immediately declares that Shaq will have his debut match at Wrestlemania when O'Neal returns to his old stomping grounds of Miami.
We start a slow build of training vignettes. Finally, Shaq is ready to make his first live appearance at Raw. We need a foil. No one would be better than CM PUNK. The tension between the two camps slowly simmers. It boils over six weeks before Wrestlemania when Punk attacks and "injures" Austin's neck. Now Shaq is coming for revenge.
"The Straight Edge Superstar" will deliver on the promos, he can have a good match against anyone and he is the man WWE should be building around. He's even already gotten into it on Twitter with Austin (after a little egging on by the man behind the Hustle, Paul Heyman). Punk can give Shaq a good match, put him over and not lose any credibility. In fact, Punk's star will soar with this program.
Shaq vs. CM Punk at Wrestlemania 28 in Miami. Book it! It's a dream match in sports entertainment.
This weekend with Dragon Gate USA, we'll have dream matches for pro wrestling fans. If you can't be there in person, you can watch DGUSA on live iPPV worldwide this Friday and Sunday at www.WWNLive.com at 8pm Eastern Time.
Gabe Sapolsky is the Vice President of Dragon Gate USA. The promotion hits The Wonderland Ballroom in Revere, Massachusetts June 3rd … The NYWC Sportatorium in Long Island on June 4th … and BB King's in Times Square, NYC this Sunday, June 5th. Go to www.DGUSA.TV
For information on Dragon Gate USA's Live iPPV, check out www.WWNLive.com
CLICK ON THE VIDEO BELOW FOR MORE ON DGUSA!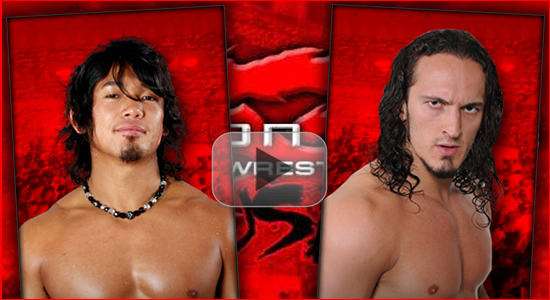 IT'S TIME FOR AN ALL NEW EDITION OF THE HOLLYWOOD CHARLIE
MEDIA WATCH, OUR DAILY TRAVEL ACROSS THE WORLD WIDE WEB.
OUR HIGHLY TRAINED MONKEYS HAVE PICKED OUT THE 15 WILDEST
STORIES FROM THE INTERNET FOR YOUR ASTUTE REVIEW. YOUR PART
IS VERY EASY. ALL YOU NEED TO DO IS PICK A PIC … AND CLICK!