The Most Annoying F'n Song in the World Gets The Saturday Night Live Parody Treatment Courtesy of Kerry Washington and Ja Pharoah!
You've heard the song by now, haven't you? "What Does The Fox Say?" It's the runaway smash hit from the Norwegian comedy duo Ylvis (brothers Bard and Vegard Vlviskaker). So when SNL guest host Kerry Washington and regular Jay Pharoah did a send-up of a comedy song, we were damn near waiting for Dr Demento to show up.
We bet most of you don't know the Good Doctor, but he's part of funny song folklore, so Google the MF now, bitches! And while you're at it, we're HustleTweeting about this latest SNL skit, so please feel free to join the conversation by following THE HEYMAN HUSTLE and telling us what YOU think RIGHT F'N HERE! We got the whole social media thing covered, so check out the Hustle's Ultra High Quality You Tube Channel, with exclusive videos featuring OUR WORLD EXCLUSIVE WITH MIKE TYSON … BROCK LESNAR'S "HERE COMES THE PAIN" … ICE-T AND COCO's SEX SECRETS … TEEN SENSATION TAYLOR MOMSEN … UFC BAD BOY NICK DIAZ … THE WALKING RIOT MISSY HYATT if you're not subscribing, you're missing something … and by the ways cheapos, it's FREE! Yes, absolutely 100 percent FREE! What are you waiting for? Check it out HERE!
SNL ASKS "WHAT DOES MY GIRL SAY?"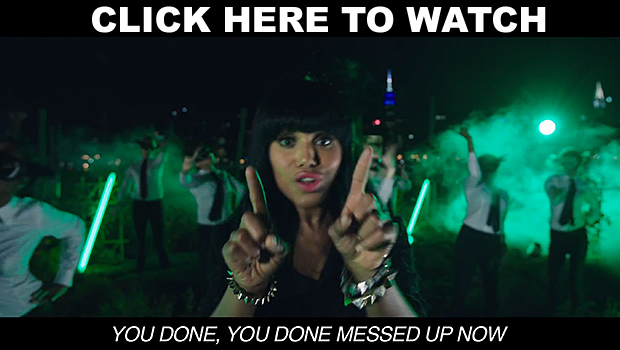 WE HERE AT THE HEYMAN HUSTLE HAVE ENSLAVED HIGHLY TRAINED
MONKEYS TO IGNORE THE FACT THEY ARE OVERWORKED AND UNDERPAID,
ALL IN THE NAME OF SCOURING THE WORLD WIDE WEB TO FIND THE FIFTEEN
MOST PROVOCATIVE STORIES ON THE INTERNET. ALL FOR YOU. NO ONE ELSE
BUT YOU. JUST YOU. AND ALL YOU NEED TO DO IS PICK WHICH PIC TO CLICK!