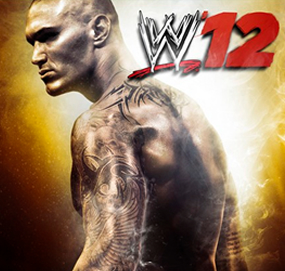 The very first legend of the Octagon, Royce Gracie was at the E3 convention representing the UFC brand, when he found out WWE Superstar Alberto Del Rio and WWE Diva Kelly Kelly were promoting the new marketing initiative for THQ's WWE '12 Video Game, which replaces the Smackdown vs Raw franchise.
The marketing slogan for the new brand is Bigger, Badder, Better …
THQ has taken away the use of the right stick for wrestling moves and have brought back the face buttons as the main focus of the wrestling action. The list of controls:
A- Grapple
B- Irish Whip/Pin
X- Striking
Y- Finishers
LB- Action Button
RB- "New" Limb Targeting System
LT- Running
RT- Counters
DPad- Taunts
LS-Move
RS- Switching Opponents Position
LT+RT- Dragging Opponent
For those fans who have been playing the WWE Smackdown vs Raw video games, THQ promises it will be easy to get accustomed to these new controls rather quickly. Of course,if you prefer, you can switch back to last year's controls, but why not go with innovative and progress?
There's also the new "Breaking Point" submission system. THQ has created a virtual mini-game in which you and your opponent mash the face buttons or move the joysticks as the word "Breaking Point" fills up. If it fills up, your character will submit. Bye bye playa. Or player! You will also have the ability to drag your body towards the ropes to try and execute a rope break. Of course, the opponent has until 5 to break.
So far, the new game and branding have been met with stellar reviews. And when the original legend of the Octagon Royce Gracie endorses your product, you know you're onto something special.
Or maybe he was just checking out KELLY KELLY!
CLICK HERE TO PRE-ORDER THQ'S HIGHLY ANTICIPATED WWE '12 VIDEO GAME NOW!
We're HustleTweeting on THQ's WWE '12, Kelly Kelly, Alberto Del Rio and Royce Gracie, and you're more than welcome to join the conversation by following THE HEYMAN HUSTLE on Twitter HERE or write to us at hustleoncrave@gmail.com
You can also subscribe (for FREE, cheapos, absolutely FREE) to our Ultra High Quality YouTube Channel HERE, and don't forget to check out our old school social networking skills by visiting us on the Hustle's Facebook page HERE and even on MySpace HERE

IT'S TIME FOR AN ALL NEW EDITION OF THE HOLLYWOOD CHARLIE
MEDIA WATCH, OUR DAILY TRAVEL ACROSS THE WORLD WIDE WEB.
OUR HIGHLY TRAINED MONKEYS HAVE PICKED OUT THE 15 WILDEST
STORIES FROM THE INTERNET FOR YOUR ASTUTE REVIEW. YOUR PART
IS VERY EASY. ALL YOU NEED TO DO IS PICK A PIC … AND CLICK!