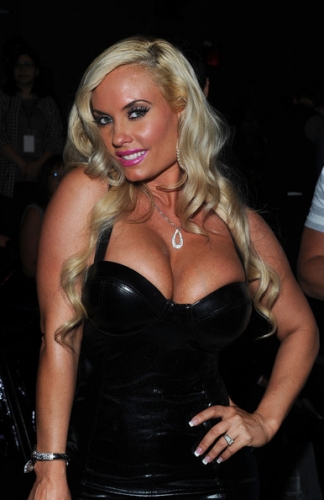 Someone Stole NY Fashion Week's Big Kickoff at Lincoln Center …
We here at Looking For Larry Productions (home of @heymanhustle) have some very interesting projects coming up in the next two months, so we had a Sunday staff meeting today, when the pictures came in from the Lincoln Center kickoff for New York Fashion Week.

That's when we got a straight-from-the-hip quote from our own Hustler De Tuti Hustlers Paul Heyman about these great photographs.

Paul said, "They can fly in from all over the world. They can wear the wildest outfits. They can bring makeup people and hairdressers, image consultants and personal photo editors. They can model the most expensive designs, flirt with the biggest names, smile at the most powerful people, and strut up and down the most fashionable runways.

But they can't upstage Ice-T and Coco!

New York belongs to Ice-T (@finallevel) and Coco (@cocosworld), everyone else should just be payin' rent!"
CLICK ON THE PICS BELOW TO SEE THE ENTIRE

THE HEYMAN HUSTLE'S VERY OWN TRAINED MONKEYS ARE PROUD
TO PRESENT THE TOP 15 STORIES OF THE DAY, ALL CONVENIENTLY
LINKED HERE FOR YOUR REVIEW. NO NEED TO SURF THE WEB, WE
DID ALL THE HARD WORK FOR YOU. JUST PICK A PIC AND CLICK!