Some Heavy Duty Clues (Dare We Say Spoilers?) Are Offered In The Final Tease Before The Film Hits Theatres!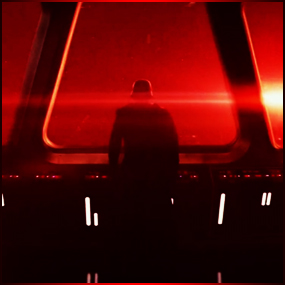 Some Heavy Duty Clues (Dare We Say Spoilers?) Are Offered In The Final Tease Before The Film Hits Theatres!
Whether you were there on opening night in 1977 or born this year, chances are high that Star Wars has touched your life in some way. In its nearly four decades of existence, there is no bigger film franchise that has left such an indelible mark on the medium of movies and perhaps the entire world.
Which is why when the sci-fi and sports worlds collided during the Monday Night Football broadcast of The New York Giants vs The Philadelphia Eagles, everyone got a very special treat when the final Star Wars: The Force Awakens trailer arrived in our galaxy. The new trailer heralds the first true sequel in the Star Wars film saga in over 32 years – since Return of the Jedi in 1983!
In the trailer, we see Harrison Ford back as the rogue that defined all rogues from then onward, Han Solo, as he meets with newcomers Daisy Ridley as the scavenger Rey and John Boyega as reformed stormtrooper Finn.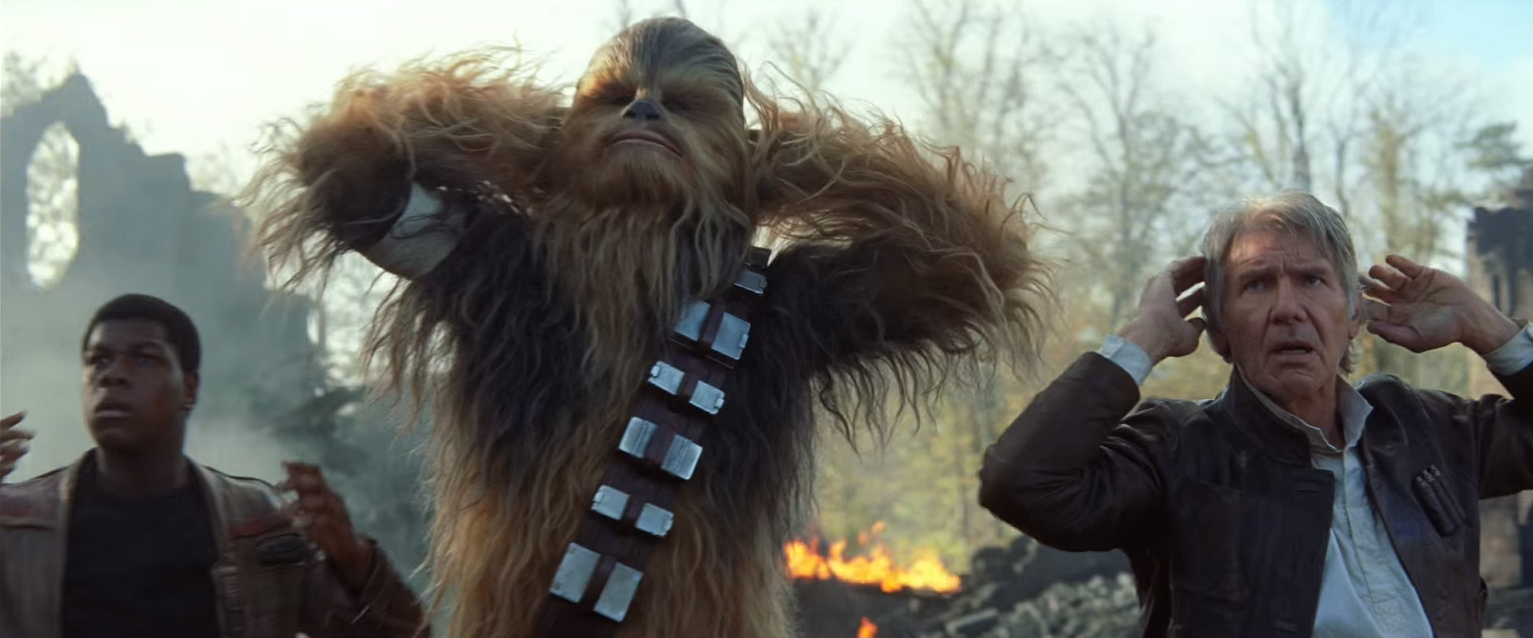 We also get a glimpse into the perils in store for this J.J. Abrams helmed Episode VII. We finally hear what seems to be Adam Driver's villainous Kylo Ren promise to finish the work started by Darth Vader as well as use his unique red lightsaber to duel Finn wielding a blue lightsaber!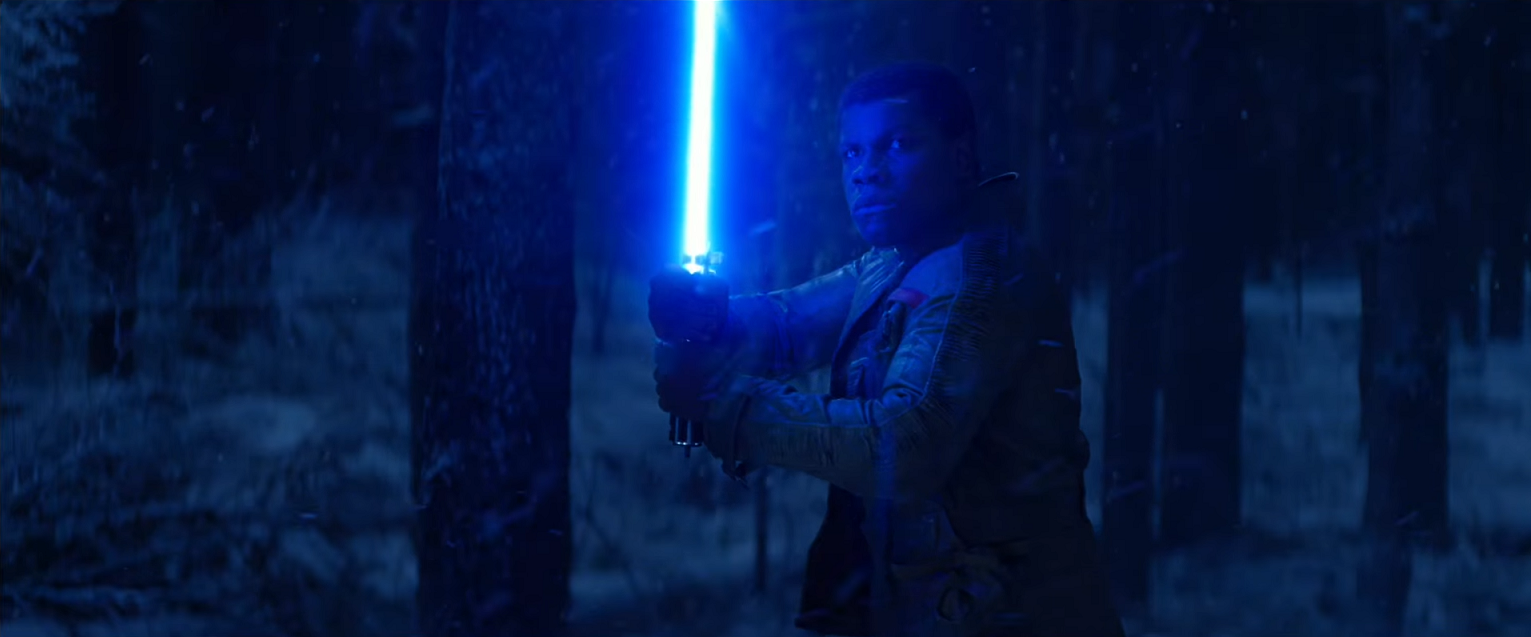 And in a quick but emotional scene we see Carrie Fisher's Princess Leia bury herself within Han Solo's embrace with a grave look of distress as if a terrible fate has or will befall our heroes.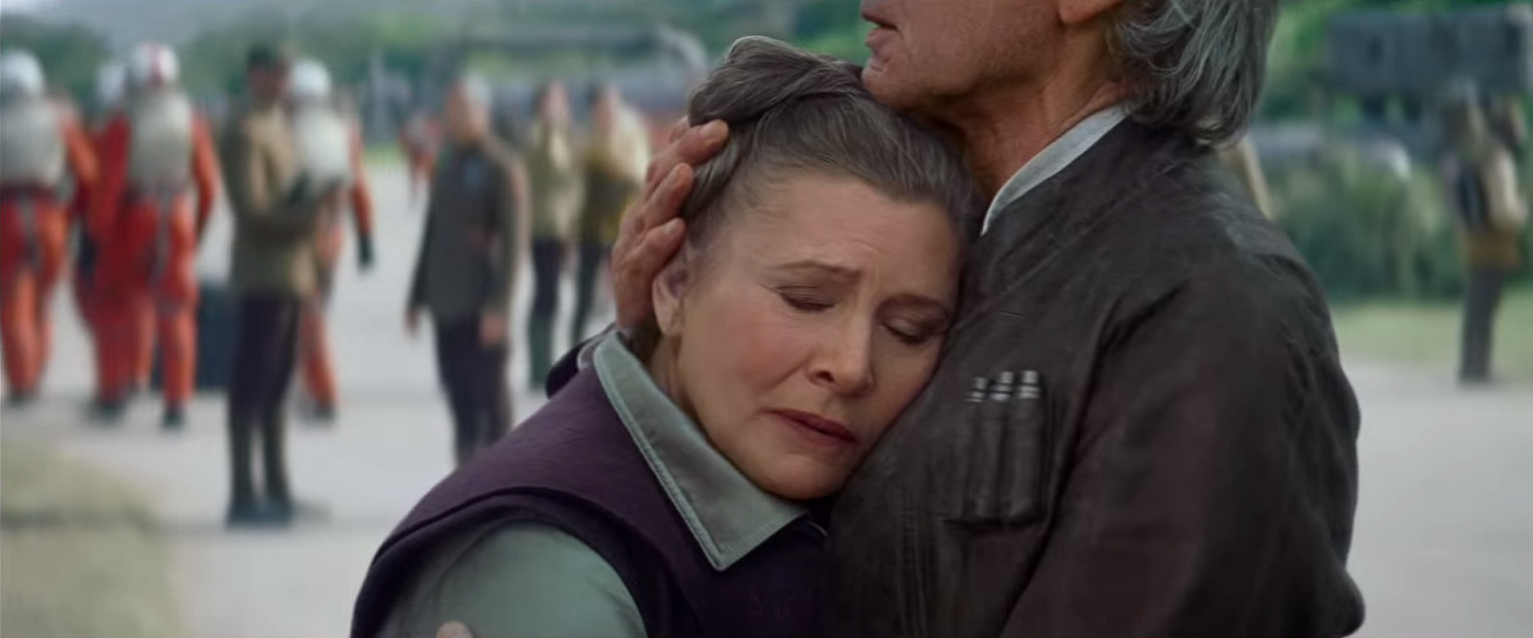 So Hustle readers, what do you think? Are you excited to meet the brand new characters in this epic saga or are you looking forward to seeing the timeless gang of Luke, Leia, Han and the rest of the original trilogy troupe? Do you think this new trailer signals a victory for the Light Side or the Dark Side of the Force? Or perhaps you were too busy as one of the throngs of people that crashed online movie ticket sites trying to save your place for opening weekend? Whatever the case may be, opening night on December 18th (which isn't that far, far away!) is set to make cinematic history in every way it can.
Of course, we're HustleTweeting about Star Wars: The Force Awakens, and you're more than welcome to join the conversation by following the Hustle on Twitter HERE or write to us directly at hustleoncrave@gmail.com Hey, have you checked out the Hustle's Ultra High Quality You Tube Channel, with exclusive videos featuring the #HUSTLEBOOTYTEMPTATS SUPERMODEL OF THE YEAR … OUR WORLD EXCLUSIVE WITH MIKE TYSON … BROCK LESNAR'S "HERE COMES THE PAIN" … ICE-T AND COCO's SEX SECRETS … MMA BAD BOY NICK DIAZ … the list goes on and on, so if you're not subscribing, you're missing something … and by the ways cheapos, it's FREE! Yes, absolutely 100 percent FREE! What are you waiting for? Check it out HERE
By the way, we're also old school social networkers, so check out our interactive skills on Facebook HERE and even on MySpace HERE. If you're on Friendster, GFY … and have a pleasant tomorrow!

CLICK HERE TO WATCH THE OFFICIAL TRAILER OF STAR WARS: THE FORCE AWAKENS!
WE HERE AT THE HEYMAN HUSTLE HAVE ENSLAVED HIGHLY TRAINED
MONKEYS TO IGNORE THE FACT THEY ARE OVERWORKED AND UNDERPAID,
ALL IN THE NAME OF SCOURING THE WORLD WIDE WEB TO FIND THE FIFTEEN
MOST PROVOCATIVE STORIES ON THE INTERNET. ALL FOR YOU. NO ONE ELSE
BUT YOU. JUST YOU. AND ALL YOU NEED TO DO IS PICK WHICH PIC TO CLICK!