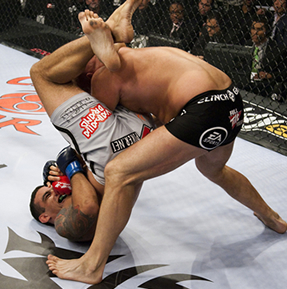 The StrikeForce Heavyweight Sensation Celebrates His Birthday With An MMA All Star Party At Level 3 Nightclub in Los Angeles!
Just four weeks after his amazing JUNE 26th TAP OUT HEARD 'ROUND THE WORLD victory over the legendary Fedor Emelianenko on Showtime, Fabricio Werdum celebrated his 33rd birthday in LA.

The party was attended by CRISTIANE "CYBORG" SANTOS … RENATO "BABALU" SOBRAL … and ALEXANDRE RIBEIRO.

At present time, StrikeForce CEO Scott Coker is attempting to schedule Werdum's next fight, which could either be a rematch against Fedor, or a StrikeForce World Heavyweight Title Fight against Alistair Overeem.
CLICK ON THE PICS BELOW TO SEE THE ENTIRE EXCLUSIVE
GALLERY FROM FABRICIO WERDUM'S 33rd BIRTHDAY PARTY!

THE HEYMAN HUSTLE'S VERY OWN TRAINED MONKEYS ARE PROUD
TO PRESENT THE TOP 15 STORIES OF THE DAY, ALL CONVENIENTLY
LINKED HERE FOR YOUR REVIEW. NO NEED TO SURF THE WEB, WE
DID ALL THE HARD WORK FOR YOU. JUST PICK A PIC AND CLICK!