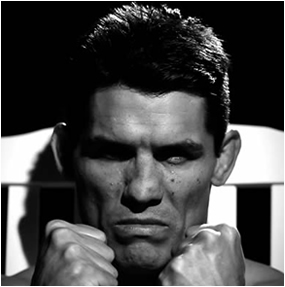 HUSTLE EXCLUSIVE!
Last week, our own Hustler De Tuti Hustlers Paul Heyman revealed Looking For Larry, the parent company of THE HEYMAN HUSTLE had expanded into a full fledged 360 advertising/marketing/branding agency, and EA SPORTS was our first client.
CLICK HERE TO SEE PAUL'S BIG ANNOUNCEMENT AND THE INSANE INTERVIEW WITH STRIKEFORCE WELTERWEIGHT CHAMPION NICK DIAZ ON "THE HEYMAN HUSTLE"
This week, we're proud to present the 2nd of the 5 personality-driven videos shot by Paul and Hustle Director Mitchell K. Stuart for the EA SPORTS MMA video game, entitled A SHORT FILM BY FRANK SHAMROCK.
"We're very proud of this piece," Paul stated this morning during our staff meeting, "Frank Shamrock is one of the true pioneers of mixed martial arts, one of the greatest fighters of all  time. Now, retirement has become his prison, because inside his body beats the heart of a fighter. Frank Shamrock isn't the type to retire, he wants to fight. He'd love to enter the cage and compete again. Now, the only way for him to do so, is for the gamer to be Frank in the game."
A Short Film By Frank Shamrock was shot for the EA SPORTS MMA video game, to be released October 19, 2010.
Starring Frank Shamrock
Directed by Mitchell K. Stuart
Executive Producer – Writer Paul Heyman
Produced by Heyman and Stuart for Looking 4 Larry Productions
Director of Photography Mauricio Vasquez
Edited by Justin Freedman 

CLICK ON THE VIDEO BELOW TO WATCH
"A SHORT FILM BY FRANK SHAMROCK"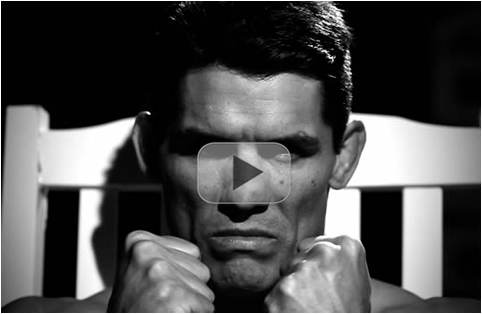 THE HEYMAN HUSTLE'S VERY OWN TRAINED MONKEYS ARE PROUD
TO PRESENT THE TOP 15 STORIES OF THE DAY, ALL CONVENIENTLY
LINKED HERE FOR YOUR REVIEW. NO NEED TO SURF THE WEB, WE
DID ALL THE HARD WORK FOR YOU. JUST PICK A PIC AND CLICK!