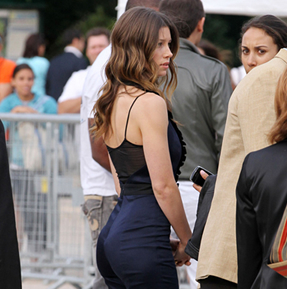 Jessica Biel is unquestionably one of the most beautiful women in the entire world, so when the producers and publicists for the new A-Team movie informed the media she would be appearing along with her co-stars at the publicity event for the film in Paris, the media went, well, le crazee!
CLICK ON THE PHOTOS BELOW TO SEE THE ENTIRE AWESOME
GALLERY OF JESSICA BIEL IN A JUMP SUIT PROMOTING THE
NEW JOE CARNAHAN MOVIE "THE A-TEAM" IN PARIS!

THE HEYMAN HUSTLE'S VERY OWN TRAINED MONKEYS ARE PROUD
TO PRESENT THE TOP 15 STORIES OF THE DAY, ALL CONVENIENTLY
LINKED HERE FOR YOUR REVIEW. NO NEED TO SURF THE WEB, WE
DID ALL THE HARD WORK FOR YOU. JUST PICK A PIC AND CLICK!