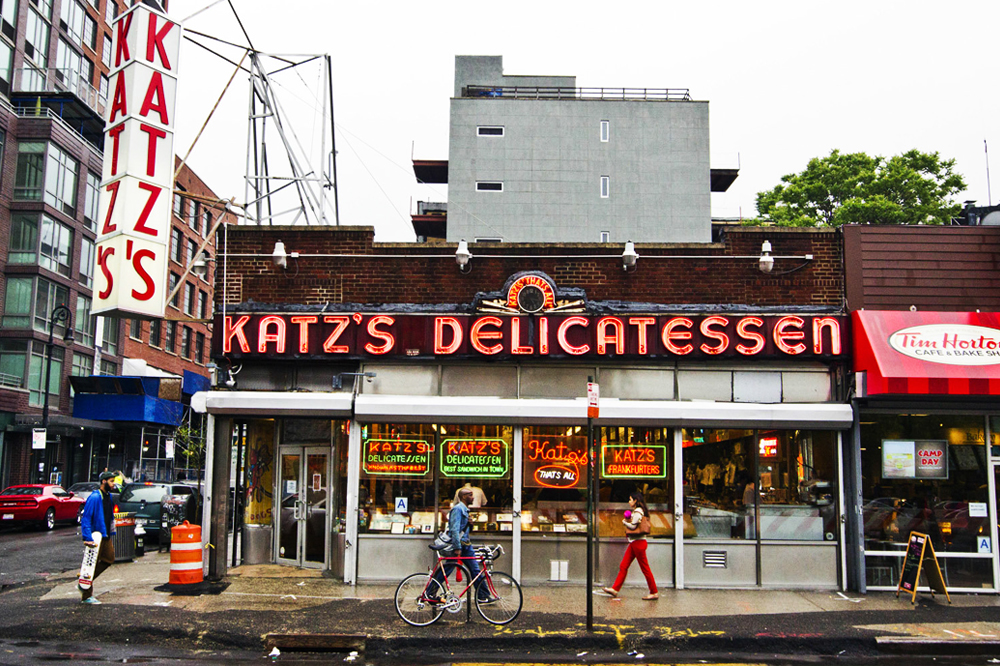 This could be the biggest news in the culinary world in a long, long time. The most celebrated (and with damn good reason) delicatessen in the world, Katz's Delicatessen is just weeks away from opening it's very first outpost (after all these years) in Brooklyn. Katz's posted the announcement on social media, and the lines are already being formed in Brooklyn.
Katz's known as the place where the slogan "Send a salami to your boy in the army" was used, and also as the place Meg Ryan faked an orgasm in "When Harry Met Sally," was originally called Iceland Brothers when it opened on the Lower East Side in 1888. As the management changed, it became Iceland & Katz and finally Katz's Delicatessen in 1910. Shortly thereafter it moved to its current location, where it has become not only a New York institution but remains the best damn delicatessen in the world.
It has never ventured out of its one store. You want Katz's? Then go to Katz's!
The new outpost will be at the DeKalb Market Hall, a large food hall that is slated to open this spring at the City Point mega-development in downtown Brooklyn. Katz's will add its kosher style fare to the market's diverse array of food vendors that are offering up arepas, bánh mì, barbecue and more.
The official address will be 1 Dekalb Ave. The flyer says the main entrances to the market will be on Albee Square West and Flatbush Avenue.
Enjoy!
We're HustleTweeting about Katz's Delicatessen, and you're more than welcome to join the conversation by following the Hustle Twitter HERE and also liking our hyper-interactive Facebook page HERE!