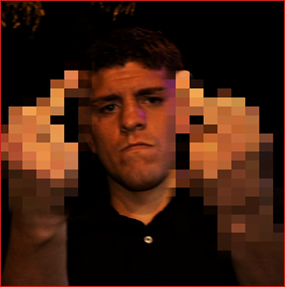 EXCLUSIVE! The World Premiere of The Heyman Hustle – Season Two!
Season Two of THE HEYMAN HUSTLE is finally here, and the very first guest is the Strikeforce World Welterweight Champion Nick Diaz, whose title fight tomorrow against KJ Noons has the whole MMA world buzzing!
 
Nick is just the first of five Strikeforce headliners filmed in San Jose and San Francisco by Looking 4 Larry (parent company of the Hustle), which has expanded from being a digital production company to a full fledged advertising/marketing/branding agency.
 
Our own Hustler De Tuti Hustlers Paul Heyman has teamed with Emmy Award winning  Hustle Director and Co-founder Mitchell K. Stuart to form the 360 media agency, and the first client signed was EA SPORTS, whose MMA Video Game hits the gaming world on October 19th.
 
"A very exciting time for us," Mitchell commented, "we have very high hopes for our agency, because who knows branding better than the guy who turned a bingo hall wrestling promotion into a worldwide, dare I say EXTREME phenomenon that still reverberates through the sports entertainment industry today?"
 
"Plus," Mitchell added, "Nick Diaz is one of the most controversial figures in MMA today, and he's a complete bad ass. So we knew this was going to be explosive!"

CLICK ON THE VIDEO BELOW TO SEE NICK DIAZ
ON THE HEYMAN HUSTLE – SEASON TWO – EPISODE ONE!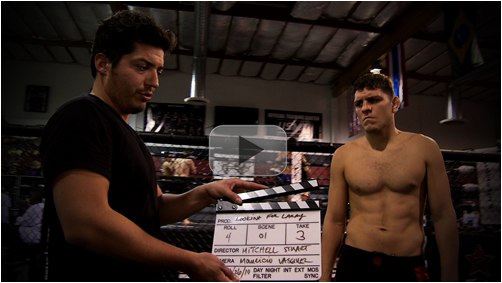 THE HEYMAN HUSTLE'S VERY OWN TRAINED MONKEYS ARE PROUD
TO PRESENT THE TOP 15 STORIES OF THE DAY, ALL CONVENIENTLY
LINKED HERE FOR YOUR REVIEW. NO NEED TO SURF THE WEB, WE
DID ALL THE HARD WORK FOR YOU. JUST PICK A PIC AND CLICK!