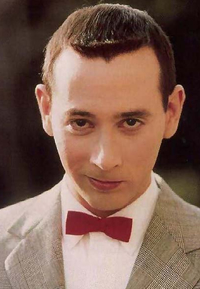 Andy Samberg's Video Steals The Show on Saturday Night Live!

Pee Wee Herman hasn't hosted Saturday Night Live since 1985, but we think a Betty White – like campaign may be in the works after last night's uproarious short film by Andy Samberg.

Although Gwyneth Paltrow did an excellent job hosting SNL, it was Pee Wee who stole the show.

Pee Wee and Andy Samberg have a wild night out involving lots of shots of Tequila, a violent altercation with Anderson Cooper, another altercation involving the NPYD, and a cursing sweet little Chairy.

Pee Wee's Playhouse was definitely for adults, as Paul Reubens once again proves Pee Wee can hang with the best of 'em!

We're HustleTweeting about Pee Wee, and you're more than welcome to join the conversation! Follow the Hustle on Twitter HERE or write to us at hustleoncrave@gmail.com

You can also subscribe (for FREE, cheapos, absolutely FREE) to our Ultra High Quality YouTube Channel HERE, and don't forget to check out our old school social networking skills by visiting us on Facebook HERE and even on MySpace HERE

CHECK IT OUT … IF YOU DARE!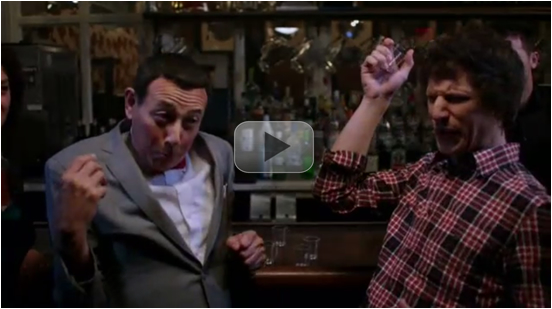 IT'S TIME FOR AN ALL NEW EDITION OF THE HOLLYWOOD CHARLIE
MEDIA WATCH, OUR DAILY TRAVEL ACROSS THE WORLD WIDE WEB.
OUR HIGHLY TRAINED MONKEYS HAVE PICKED OUT THE 15 WILDEST
STORIES FROM THE INTERNET FOR YOUR ASTUTE REVIEW. YOUR PART
IS VERY EASY. ALL YOU NEED TO DO IS PICK A PIC … AND CLICK!