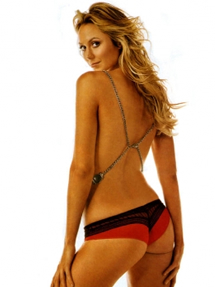 Any Complaints?
There is no news story attached to this feature.

There's no breaking piece of information, no developing story.

No hot gossip, no exclusive tidbits off STACY KEIBLER'S TWITTER PAGE

Just a reminder that we have the 50 Sexiest Photos Ever Taken of Stacy Keibler, right here on the site, for your absolute enjoyment.

We invite you to sample the flavors, at your leisure of course.

We're HustleTweeting about Stacy, and you're more than welcome to join the conversation. Follow THE HEYMAN HUSTLE on Twitter HERE or write to us at hustleoncrave@gmail.com
CLICK ON THE PICS BELOW TO SEE THE ENTIRE GALLERY
FEATURING THE 50 SEXIEST PHOTOS EVER TAKEN OF STACY KEIBLER!

THE HEYMAN HUSTLE'S VERY OWN TRAINED MONKEYS ARE PROUD
TO PRESENT THE TOP 15 STORIES OF THE DAY, ALL CONVENIENTLY
LINKED HERE FOR YOUR REVIEW. NO NEED TO SURF THE WEB, WE
DID ALL THE HARD WORK FOR YOU. JUST PICK A PIC AND CLICK!