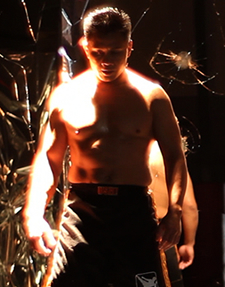 HUSTLE EXCLUSIVE!
"The Way of Cung Le" is the fourth in a series of five vignettes produced by Paul Heyman and Mitchell K. Stuart's new advertising/marketing/branding firm Looking 4 Larry, promoting the EA SPORTS MMA video game.
CLICK HERE TO SEE VIGNETTE NUMBER ONE, THE 2nd SEASON DEBUT OF THE HEYMAN HUSTLE WITH OUR SPECIAL GUEST STRIKEFORCE WORLD WELTERWEIGHT CHAMPION NICK DIAZ!
CLICK HERE TO SEE VIGNETTE NUMBER TWO, "A SHORT FILM BY FRANK SHAMROCK!"
 
CLICK HERE TO SEE "FABRICIO WERDUM: LIVE THE MOMENT" FILMED IN THE HP PAVILION!
"Cung Le is one of the most exciting fighters in the history of the Strikeforce promotion," noted our own Hustler De Tuti Hustlers Paul Heyman, who met the Sanshou Legend for the first time during the production of this video, "His beliefs are deeply routed in honor, and his philosophy combines knowledge and wisdom passed down from generation to generation, with simple, basic street law he has learned in his years as a fighter. Cung is most intriguing, and we wanted to capture the mindset one must achieve in order to truly take on that enormous persona in the video game."
 
"The Way of Cung Le" was shot at Universal Strength Headquarters in San Jose, California for the EA SPORTS MMA video game.
THE WAY OF CUNG LE
Director – Mitchell K. Stuart
Executive Producer – Paul Heyman
Produced by Heyman for Looking 4 Larry Productions
Director of Photography – Mauricio Vasquez
Set Design – German Rodriquez
"Legend" composed by Dean Jarvis and Mitchell K. Stuart
Edited by Justin Freedman
For more information on Cung Le, check out his website HERE or follow him on Twitter HERE
Follow THE HEYMAN HUSTLE on Twitter HERE and check out our Ultra High Quality Videos on our brand new YouTube channel HERE

CLICK ON THE VIDEO BELOW TO WATCH
"THE WAY OF CUNG LE"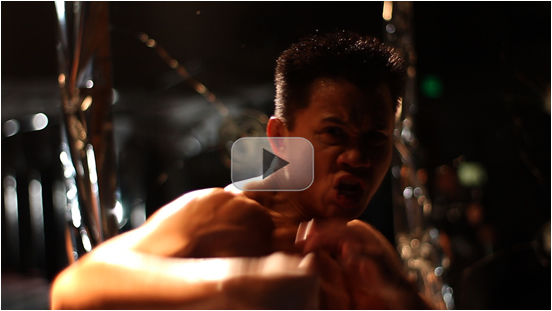 THE HEYMAN HUSTLE'S VERY OWN TRAINED MONKEYS ARE PROUD
TO PRESENT THE TOP 15 STORIES OF THE DAY, ALL CONVENIENTLY
LINKED HERE FOR YOUR REVIEW. NO NEED TO SURF THE WEB, WE
DID ALL THE HARD WORK FOR YOU. JUST PICK A PIC AND CLICK!