The Angry Grandpa likes his biscuits and gravy a certain way, and when Junior made some for Sunday supper that were hard as hockey pucks, Grandpa was none too happy.
"The man has plum lost his mind," stated Grandpa's wife, "we've been tryin' to get him to see the doctor, but he keeps yellin' at us that he's fixin' to lose a few pounds and then go to the doctor. We keep tellin' him he has some anger management issues, but he doesn't believe us, and then he just yells and yells and yells until he gets hungry, and then he sets right down and eats. The man is three scoops of mayo shy of a potato salad, if ya catch my drift."
OK, that's a new one for us.
But we do believe it drives the point home.
You can check out more from The Angry Grandpa HERE.

CHECK OUT THE VIDEO!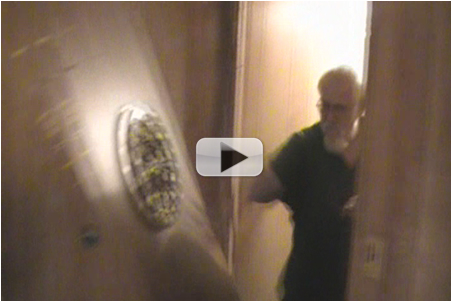 ---
THE HEYMAN HUSTLE IS PROUD TO PRESENT THE VERY FIRST
MEDIA WATCH OF THE WEEK. TONIGHT, THE 15 HOTTEST STORIES
FROM ACROSS THE WORLD, ALL AVAILABLE TO YOU AT YOUR VERY
FINGERTIPS. CHOSEN BY OUR HIGHLY DECORATED CRACK STAFF OF
TRAINED MONKEYS, THIS COMPILATION OF AMAZING WEB STORIES IS
ACCESSIBLE TO YOU RIGHT NOW. JUST PICK A PIC … AND CLICK!