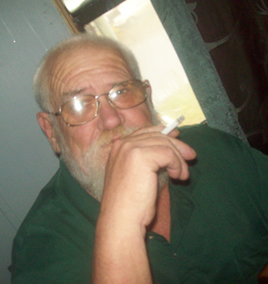 What better way to kick off Twenty-Ten than to prank The Angry Grandpa? And what better way to prank the hostility-filled patriarch than to put a firecracker in his ashtray when he's just trying to kick back and enjoy a smoke?
"Grandpa's wife was away visiting some of the kids who have escaped," explained the relative who identifies himself as Junior, "and he was smoking all morning long. The whole trailer was filled with smoke, and from the outside it looked like we had set everything on fire. There was just cigarette smoke everywhere, and we were all choking on it."

Junior continued, "so when Grandpa got up to go to the bathroom, we decided to break out the camera and get his thoughts on the Mrs taking a vacation without him. But what we were really doing was setting him up for a New Year's Bang!"
BELOW IS THE "EXPLOSIVE" NEW VIDEO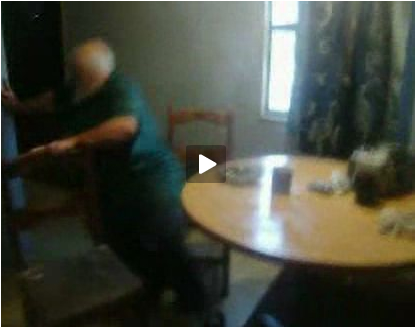 ---
IT'S THE VERY FIRST MEDIA WATCH OF TWENTY TEN.
HAPPY NEW YEAR EVERYONE! TO MAKE THIS A JOYOUS
AND FESTIVE NEW DECADE, JUST PICK A PIC … AND CLICK!