The Pissed-off Patriarch Ends Up Cussin'em Out on Cable Television!
TruTV has debuted a brand new episode of "Top 20 Most Shocking," and the star of The Angry Grandpa Show from right here on THE HEYMAN HUSTLE earned a spot on the program because of his explosive temper!

CLICK HERE FOR THE ANGRY GRANDPA MEMORIAL DAY SPECIAL!

CLICK HERE FOR THE ANGRY GRANDPA'S SPECIAL FATHER'S DAY EPISODE!

"I have what I consider to be the easiest job in the world," we were told by Junior, Grandpa's videographer and producer, "I just wait until Grandpa blows his lid, and I take the lens cover off my camera!"

We're HustleTweeting right now about Angry Grandpa, and you're more than welcome to join the conversation. Don't be left out, let your voice be heard by the world! Follow the Hustle on Twitter HERE so everyone can know your opinion!

And you can always follow The Angry Grandpa on Twitter HERE
CLICK ON THE VIDEO BELOW TO SEE THE ANGRY
GRANDPA ON TruTV's "20 MOST SHOCKING!"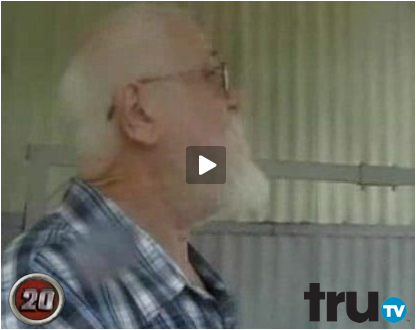 THE HEYMAN HUSTLE'S VERY OWN TRAINED MONKEYS ARE PROUD
TO PRESENT THE TOP 15 STORIES OF THE DAY, ALL CONVENIENTLY
LINKED HERE FOR YOUR REVIEW. NO NEED TO SURF THE WEB, WE
DID ALL THE HARD WORK FOR YOU. JUST PICK A PIC AND CLICK!