The Pissed Off Patriarch Takes a Stand … and a "Paul Heyman Guy" T-Shirt Wearing Birthday Boy is Not Happy About It AT ALL!
It's just another beautiful day in the Dirty South, where The Angry Grandpa rules supreme. This week, the YouTube sensation helps Pickleboy celebrate his twenty fifth birthday … by confiscating all of Pickleboy's pro wrestling action figures! What is this world coming to? Will Pickleboy ever be the same? Why is Grandpa so Angry to begin with?
You can ask him yourself by following THE ANGRY GRANDPA ON TWITTER, but we have to warn you up front … Grandpa is just as Angry on Twitter as he is on YouTube! Of course, this means we're HustleTweeting about The Angry Grandpa, and you're more than welcome to join the conversation by following us on twitter HERE or write us directly at hustleoncrave@gmail.com Hey, have you checked out the Hustle's Ultra High Quality You Tube Channel, with exclusive videos featuring OUR WORLD EXCLUSIVE WITH MIKE TYSON … BROCK LESNAR'S "HERE COMES THE PAIN" … ICE-T AND COCO's SEX SECRETS … TEEN SENSATION TAYLOR MOMSEN … UFC BAD BOY NICK DIAZ … THE WALKING RIOT MISSY HYATT if you're not subscribing, you're missing something … and by the ways cheapos, it's FREE! Yes, absolutely 100 percent FREE! What are you waiting for? Check it out HERE!
THE ANGRY GRANDPA WRESTLES AWAY PICKLEBOY'S ACTION FIGURES!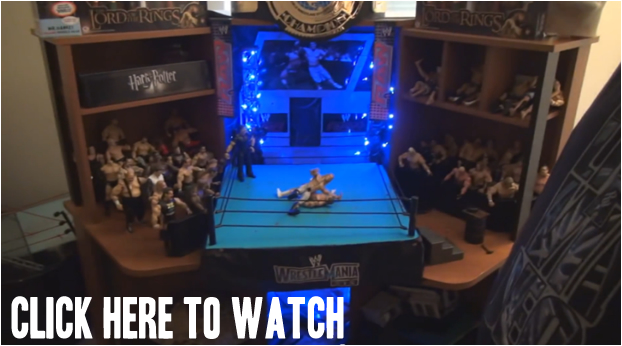 WE HERE AT THE HEYMAN HUSTLE HAVE ENSLAVED HIGHLY TRAINED
MONKEYS TO IGNORE THE FACT THEY ARE OVERWORKED AND UNDERPAID,
ALL IN THE NAME OF SCOURING THE WORLD WIDE WEB TO FIND THE FIFTEEN
MOST PROVOCATIVE STORIES ON THE INTERNET. ALL FOR YOU. NO ONE ELSE
BUT YOU. JUST YOU. AND ALL YOU NEED TO DO IS PICK WHICH PIC TO CLICK!