HEYMAN HUSTLE SPECIAL!
He's known to millions of fans as Kid Behind A Camera on YouTube, but when it comes to his musical endeavors Michael Green goes by his rap pseudonym Lyricold. Many longtime fans of The Heyman Hustle also know him as Michael 24/7. Modestly self-described as "just a guy from a trailer park who got lucky, really lucky," his creativity is absolutely unrelenting and his grind never seems to slow, let alone stop. While still balancing the task of vlogging his every day life, his newest project unhesitatingly dives headfirst into dealing with the loss of his father, YouTube legend Charles "The Angry Grandpa" Green, who passed away this past December.
Yesterday, the first single and accompanying music video from his forthcoming, title-yet-to-be-revealed album dropped to borderline hysteria and humbling praise from his devoted fanbase, "The Camera Crew."
The cathartic new track – "See You Soon (feat. PFV)" – is just as heart-wrenching as it is inspiring; just as soul-crushing as it is uplifting.
Naturally being no stranger to the hustle (and of course being a certified "Paul Heyman Guy"), it only makes sense that Michael aka Lyricold would take some time out of his hectic lifestyle for a quick chat EXCLUSIVELY with us about "See You Soon," the process of putting together his deeply-personal new album, and what the future might hold now that he's facing life without his best friend and father, The Angry Grandpa, and decidedly putting those stingingly-raw feelings to music.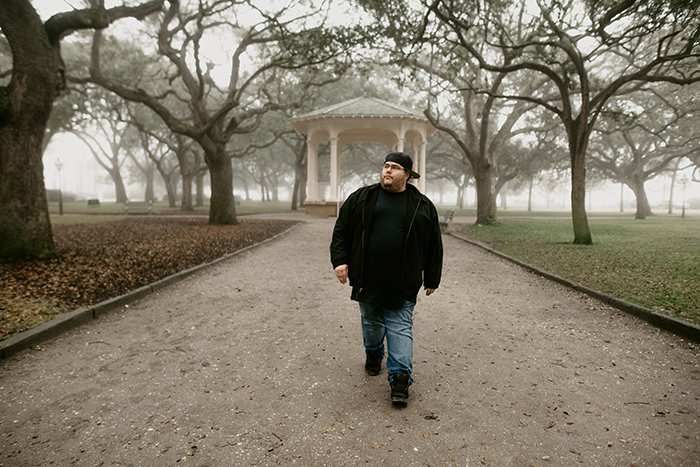 Question: First of all, as we speak and a little over 24 hours after being released to the masses, "See You Soon" is currently sitting at #27 on the Hip-Hop/Rap iTunes chart, and steadily climbing by the hour. You're actually smashing through Kendrick Lamar's Black Panther The Album track-by-track, which seems to be the hottest album of the genre at the moment. It obviously speaks volumes, not only for the quality of the track, but for your loyally rabid fan base as well. Were you anticipating it to blow up the way it has?
Answer: It's surreal. I never imagined the track would blow up like this, I mean yesterday I didn't even know what it meant to "chart" and now that "See You Soon" is actually number 27 on the list, I'm speechless.
Question: Overall, what has the reception to "See You Soon" been like thus far? You also just put out an insanely emotional music video to go along with it earlier tonight. How do people seem to be receiving everything?
Answer: More than I ever could have imagined. The fans have been so amazing and the reception to the video has been even better than the song.
Question: You've been writing and recording music for a long, long time. For all intents and purposes, mostly just as a hobby. As you've said, "See You Soon" is actually apart of an upcoming LP. It seems like this project is a completely different animal – on practically every level – from anything you've ever done musically before. Is that a fair statement?
Answer: Absolutely. The songs I did before were the result of a fat kid being bored on the weekend. No real time or heart really went into my old songs, but this is different. I'm dealing with feelings on this album I didn't even know I had, it's been therapeutic in helping me deal with the loss of my father.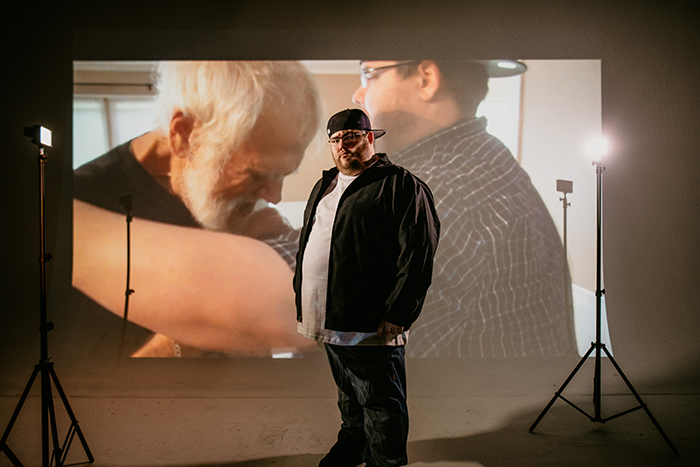 Question: In the past you've always filmed your own music videos, but this was obviously a much more involved production.
Answer: My videos before this were just me, a digital camera, and a little too much free time. I knew this had to be a real video. Out of respect for my father, I had to do the best for him that I possibly could. So I reached out to Vince Lundi (a filmmaker out of Cleveland, OH) after seeing his demo reel and I was blown away. The quality of the video was unlike anything I imagined.
Question: Akron, Ohio rapper PFV (of viral "Suplex City, Bitch" fame) is featured on "See You Soon." You've made mention that he is also heavily involved in the production of the entire album. What is the dynamic like between the two of you?
Answer: He's the backbone of the entire project. I give him snippets of my voice and he turns it into something that I never imagined. He's so multi-talented. It's amazing he's not been given a record deal by now.
Question: I was lucky enough to have had inside ears on the project from the rawest beginning stages to, now, some of the final product. I know first hand that you've literally poured your heart and soul into these songs in a way you've never done before. Obviously, the passing of your dad, The Angry Grandpa, inspired much of it. When and how did you decide that you wanted to make this album?
Answer: It all started with "See You Soon." I started writing it after I lost dad as a way to cope and everything that came out of me was a result of those feelings of hurt and loss. I was a few songs in when I realized I wanted to do a full album because I was so proud of the work I'd put into the songs I'd already completed.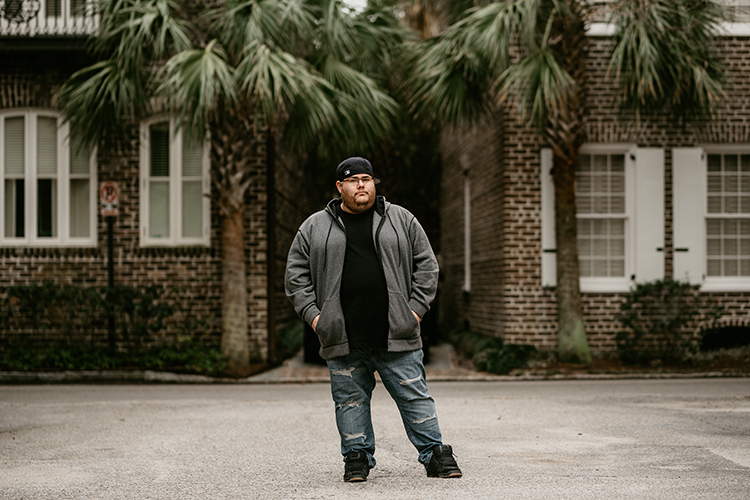 Thanks to Jason Thomas Crocker Photography for photos.
Question: Do you see this project as an evolution of your career, aside from YouTube? Is this a one-off thing or could you see yourself potentially branching out and pursuing a legitimate career in music?
Answer: Right now, I was approaching it as my farewell to my music career. But as I stand half way to completion, I have to wonder if I'm really ready to quit yet. Do I have more in me? I think I'm just getting started.
Question: Apart from some pretty feverish hype, you've understandably been somewhat secretive about the album overall. What else can we all expect from it?
Answer: A lot of heart, raw emotion and no lyrics about guns. Or women, unless they're my girlfriend or mom. I think this album is really, genuinely going to change the perspective most people have for YouTube rappers. We don't all suck.

Lyricold's new album is expected to arrive within the coming months. The first single "See You Soon (feat. PFV)" is available now on iTunes, Spotify, and Amazon Music, with the music video having amassed over a million views on YouTube.
We're HustleTweeting about "See You Soon" and you're more than welcome to join the conversation by following the Hustle on Twitter HERE or by hitting LIKE on our hyper-interactive Facebook page HERE!