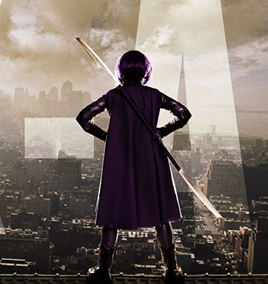 If they gave out Academy Awards for Best Series of Trailers Hyping A Film, it would be hard to beat this year's campaign to promote the upcoming flick "Kick-Ass."
The 3rd teaser from MARV Films' adaptation of the comic book sensation comes on the heels of THE OFFICIAL TRAILER SEEN IN MOVIE THEATRES and the shocking Nicholas Cage-starring MEET BIG DADDY.

Now it's time to see Cage's character's 11 year crime fighting daughter in action. And she's, dare we say, ahem … Kick-Ass as Hit-Girl!

This is the best hype for a movie in a long time. I don't know if they've given away all the cool scenes, but this movie deserves our support simply for the entertainment value delivered by the trailers.

Speaking of which, here's the 3rd in the Kick-Ass series.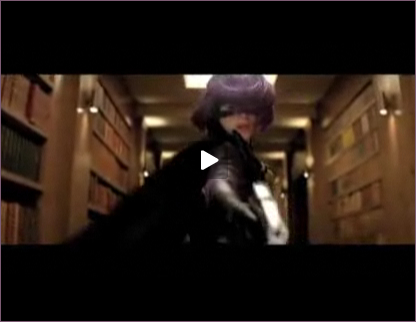 ---
'TWAS THE NIGHT BEFORE TOMORROW
AND ALL THROUGH THE HOUSE
NOT A CREATURE WAS STIRRING
NOT EVEN THE TRAINED MONKEYS WHO WILL BE CLUBBED
OVER THEIR PRIMATE HEADS WITH BABY SEALS IF YOU DON'T LIKE
THIS NEW VERSION OF THE MEDIA WATCH. HEY, SO WHAT IF IT
DOESN'T RHYME. WE'RE SCROOGES AROUND HERE!
DO US ALL A FAVOR, AND JUST PICK A PIC AND CLICK!