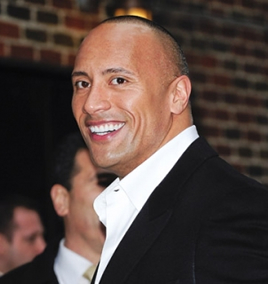 Finally, Dwayne Johnson Has Arrived For The Late Show With David Letterman!
The former Rock arrived in style for tonight's taping of the CBS 11:35 (eastern time, of course) offering. It will be interesting to see if the witty former WWE superstar decides to Layeth The Smackdown on Jay Leno's Candy Ass!
CLICK ON THE PICS BELOW
TO SEE THE ENTIRE GALLERY OF DWAYNE JOHNSON
ARRIVING AT THE ED SULLIVAN THEATRE IN NEW YORK CITY
---
AND NOW, FOR YOUR RESEARCH PLEASURE,
THE TRAINED MONKEYS OF THE HEYMAN HUSTLE
PROUDLY PRESENT YOUR BRAND NEW HOLLYWOOD
CHARLIE MEDIA WATCH, NOW IN HUSTLEVISION!

JUST PICK A PIC … (YOU GUESSED IT) … AND CLICK!