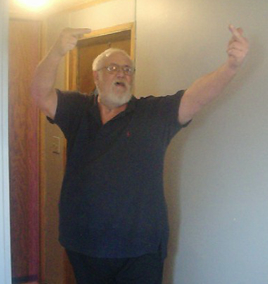 We here at THE HEYMAN HUSTLE thought Angry Grandpa might be, just maybe, "Kinder and Gentler Grandpa" for Valentine's Day, but alas, we were incorrect.
The pissed off pappy was caught on tape having one helluva temper tantrum after discovering someone ate a few of his heart shaped candies given to him by his wife for the holiday.

"Oh man, he was insane!" Grandpa's son (and, we believe, also his nephew) Junior told us this morning, "Grandpa took his cane, and busted up the whole trailer. He even smashed the Mac computer we used to build the Angry Grandpa Show graphics, so there's no graphics on this show. As a matter of fact, there's no editing. He busted everything up!"

Wow. And we thought we had our hands full with our Trained Monkeys!
(Hey Hustlers … in case you didn't know, Angry Grandpa is actually on MySpace! Check out the hostility HERE)
JUST CLICK ON THE VIDEO BELOW TO SEE
THE ANGRY GRANDPA VALENTINE'S DAY SHOW!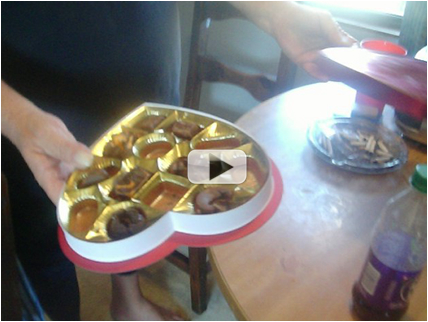 ---
ON THIS DAY CALLED "VALENTINE'S"
SOME WERE OUT SCORING
WHILE SOME STAYED INSIDE
AND CAUGHT UP ON THEIR SNORING

BUT OUR TRAINED MONKEYS
WERE WORKING 'ROUND THE CLOCK
TO FIND 15 STORIES
OF SEX, SPORTS, AND SHOCK

SO PLEASE CHOOSE YOUR POISON
AND DON'T BE A PRICK
WEAR A BIG SMILE
WHILE YOU PICK AND PIC AND CLICK!