She was the silent beauty in the most popular music video in the history of the universe. Now PSY has reason to sigh.
PSY may have only become a global sensation this year, but the man who has brought GANGNAM STYLE to the attention of the world is actually a 34 year singer-songwriter and has been one of the most popular Korean artists for several years. Now, capitalizing on the worldwide appetite for his song, the hip hop impresario has tagged in the pop ingenue Hyuna, who was the silent beauty in the first video, to take the lead in the first follow up to Gangnam Style.
Best known as a member of Korean girl-pop quartet 4minute, Hyuna made a cameo as PSY's love interest in the original video. She became an instant hit, as the billiard ball top she wore in the video sold out "instantly," according to The Wall Street Journal, and now she's embarking on solo and duet work outside of her band. Ah, fame. What an F'n fickle bitch. While PSY sang "Oppa is Gangnam Style," Hyuna sings, "Oppa is just my style." She also assumes a babyish lisp for the role, I guess because she wants to appeal to the perv in all of us.

Some turn this chick on to #HustleBootyTempTats already!

Hey, we're HustleTweeting about this 2nd version of "Gangnam Style," and you're more than welcome to join the conversation by following THE HEYMAN HUSTLE on Twitter HERE or write to us directly at hustleoncrave@gmail.com Hey, have you checked out the Hustle's Ultra High Quality You Tube Channel, with exclusive videos featuring OUR WORLD EXCLUSIVE WITH MIKE TYSON … BROCK LESNAR'S "HERE COMES THE PAIN" … ICE-T AND COCO's SEX SECRETS … TEEN SENSATION TAYLOR MOMSEN … UFC BAD BOY NICK DIAZ … THE WALKING RIOT MISSY HYATT if you're not subscribing, you're missing something … and by the ways cheapos, it's FREE! Yes, absolutely 100 percent FREE! What are you waiting for? Check it out HERE!
By the way, we're also old school social networkers, so check out our interactive skills on Facebook HERE and even on MySpace HERE. If you're on Friendster, GFY … and have a pleasant tomorrow!
HYUNA UPSTAGES PSY IN THE 2nd VERSION OF "GANGNAM STYLE!"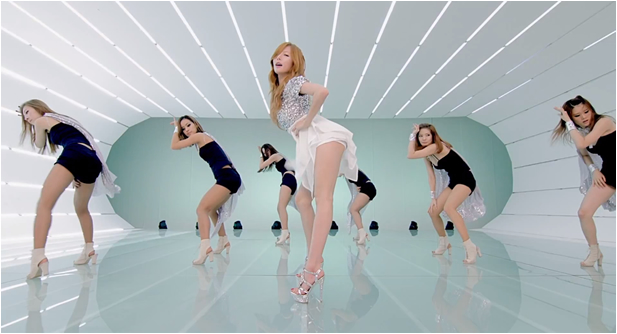 WE HERE AT THE HEYMAN HUSTLE HAVE ENSLAVED HIGHLY TRAINED
MONKEYS TO IGNORE THE FACT THEY ARE OVERWORKED AND UNDERPAID,
ALL IN THE NAME OF SCOURING THE WORLD WIDE WEB TO FIND THE FIFTEEN
MOST PROVOCATIVE STORIES ON THE INTERNET. ALL FOR YOU. NO ONE ELSE
BUT YOU. JUST YOU. AND ALL YOU NEED TO DO IS PICK WHICH PIC TO CLICK!