… plus HUSTLE EXCLUSIVE PHOTOS of Coco on stage doing "Peep Show!"
Mrs. Ice-T will be headlining in Las Vegas at least through July 28th, as Coco has been extended as "Bo Peep" in the Sin City production of "Peep Show!" "I am beyond thrilled to continue performing," Coco said. "This has been an amazing new chapter in my life."
"That body loves to move!" said Peepshow creator, director and choreographer Jerry Mitchell in a statement. Mitchell said that Coco's personality and dance ability make her a superstar on the stage
"(Coco) brings a buzz and excitement to the stage, Planet Hollywood, and Las Vegas," noted Scott Zeiger, co-CEO of BASE Entertainment, in a statement released to the media.
Of course, we're HustleTweeting about Coco's star turn in Peep Show, and you're more than welcome to join the conversation by following the Hustle on Twitter HERE … Hey, we're also on Facebook HERE … and since we haven't updated our MySpace page even though Justin Timberlake has invested in your grandpa's social media, you're welcome to check out our much-ignored page HERE.
CLICK ON THE PICS BELOW TO SEE THE ENTIRE UNCENSORED PHOTO
GALLERY OF COCO IN THE LAS VEGAS PRODUCTION OF "PEEP SHOW!"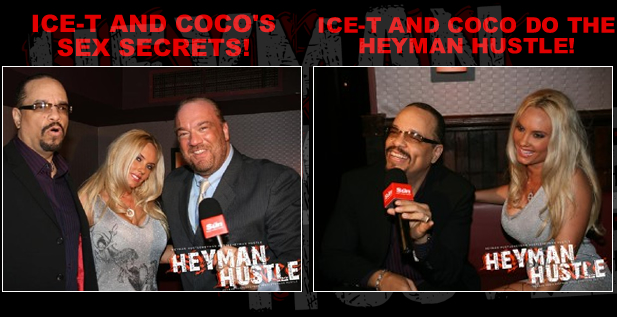 WE HERE AT THE HEYMAN HUSTLE HAVE ENSLAVED HIGHLY TRAINED
MONKEYS TO IGNORE THE FACT THEY ARE OVERWORKED AND UNDERPAID,
ALL IN THE NAME OF SCOURING THE WORLD WIDE WEB TO FIND THE FIFTEEN
MOST PROVOCATIVE STORIES ON THE INTERNET. ALL FOR YOU. NO ONE ELSE
BUT YOU. JUST YOU. AND ALL YOU NEED TO DO IS PICK WHICH PIC TO CLICK!