It's been teased for months, but television audiences have finally experienced one of the biggest shock deaths ever with the Season 7 premiere of The Walking Dead.

Here at the Hustle we'd like to give readers a special look at what fans of the comic book series have known for years – that the debut of Negan brought an unforgettable torrent of blood and tears to the comics, and indeed, the entire fandom!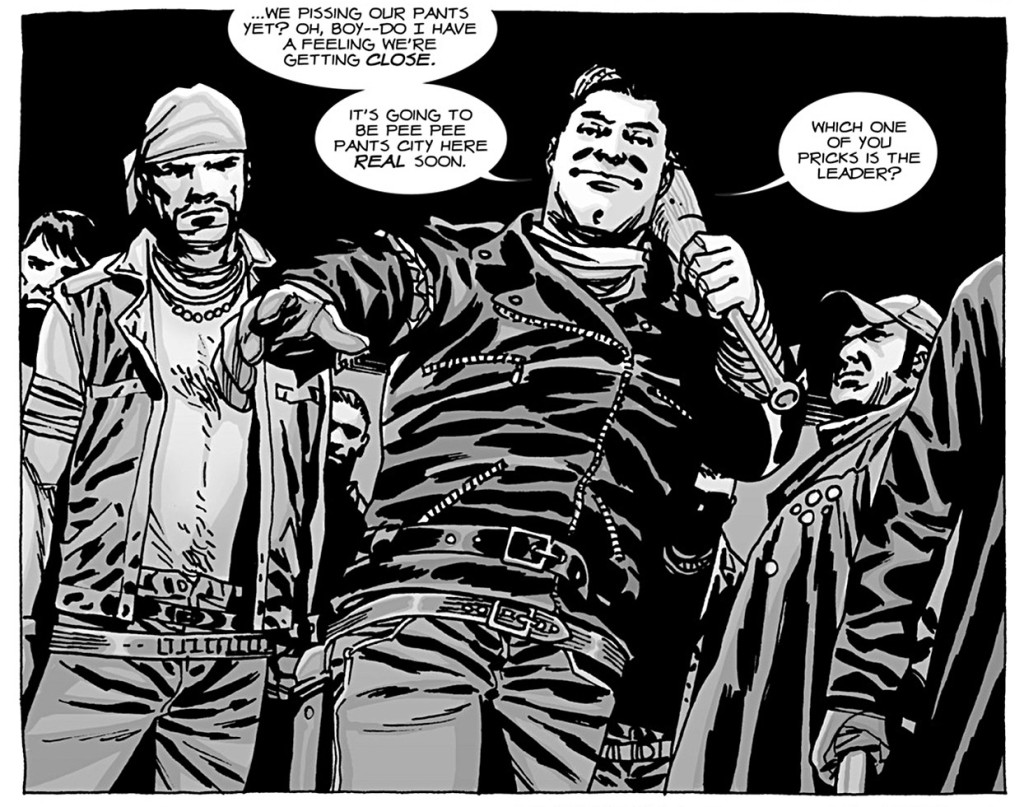 Though the show adaptation has diverged from the original comic storyline in many ways – a fact that had many comic and TV crossover fans hoping that the outcome would be different – the AMC series, as with the comic, chose to go with the most gut-wrenching conclusion to Negan's Lucille lineup.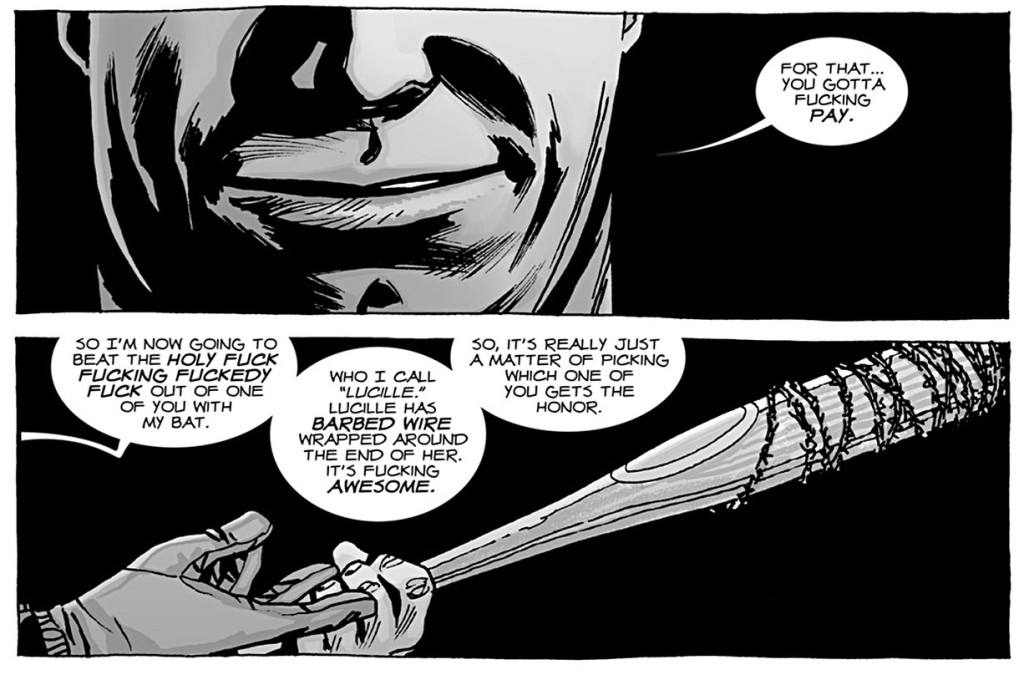 After a brief round of eeney-meany-miney-moe, Negan's barbed wire bat Lucille lands on one of (if not THE most) beloved characters in both stories – Glenn.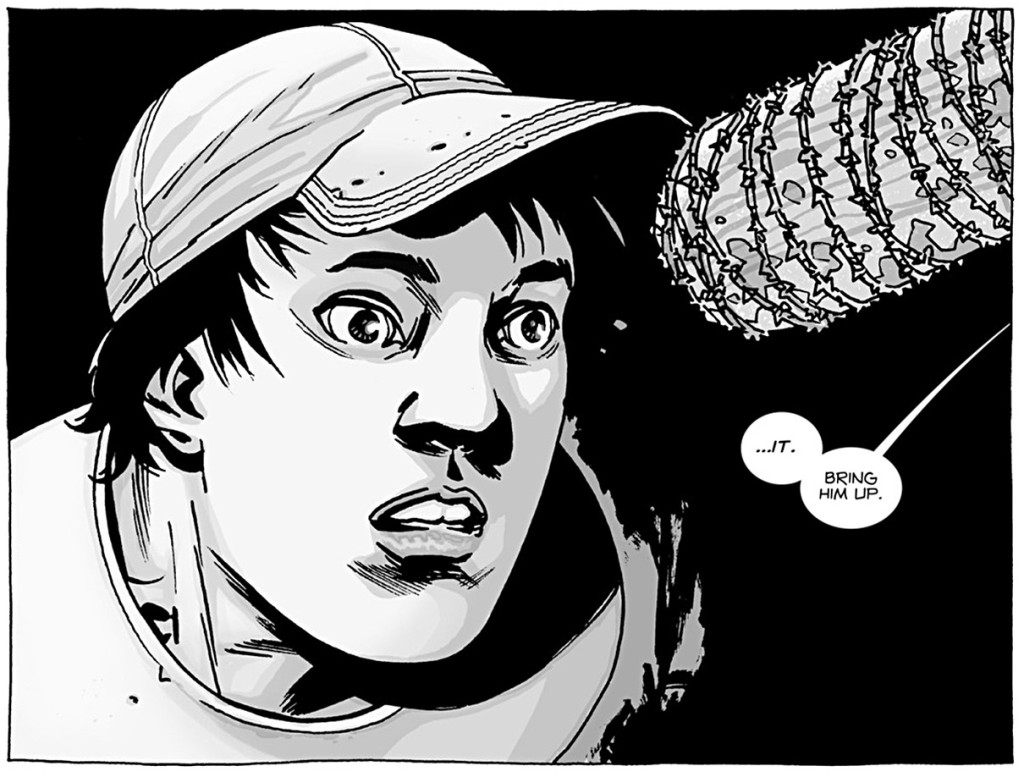 With no time for readers to process the impending horror, Glenn is unceremoniously whacked over the head by Negan's trademark weapon.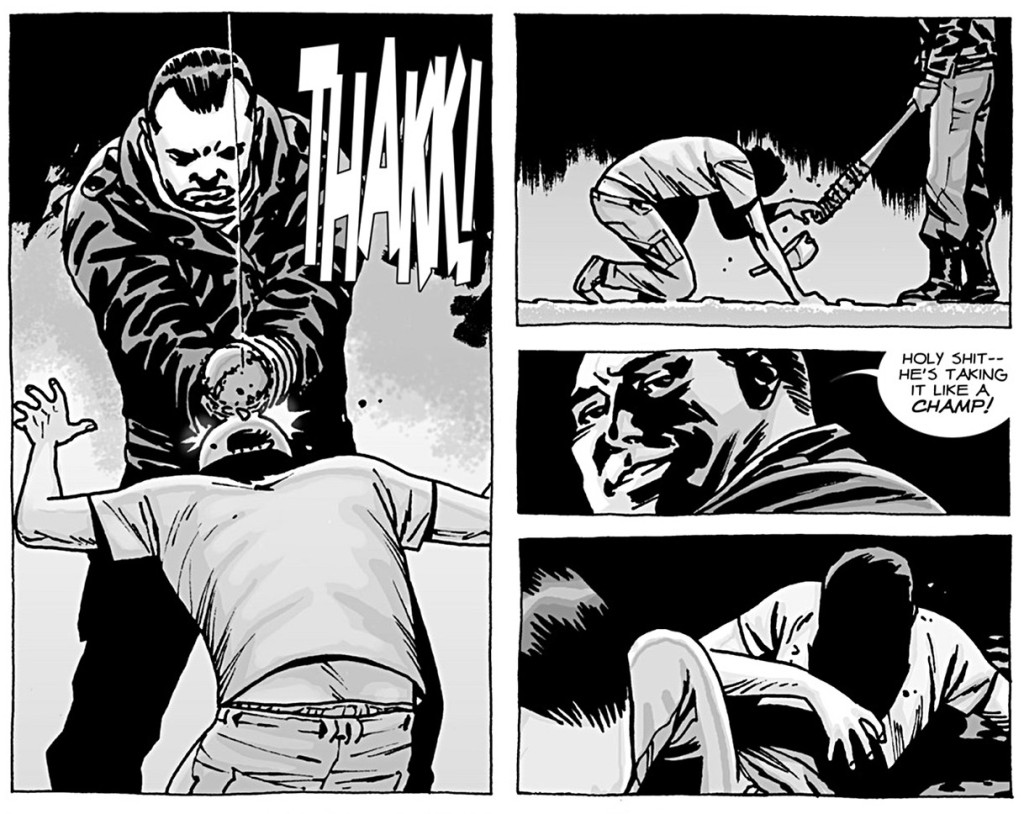 Over. And over. And over. And over.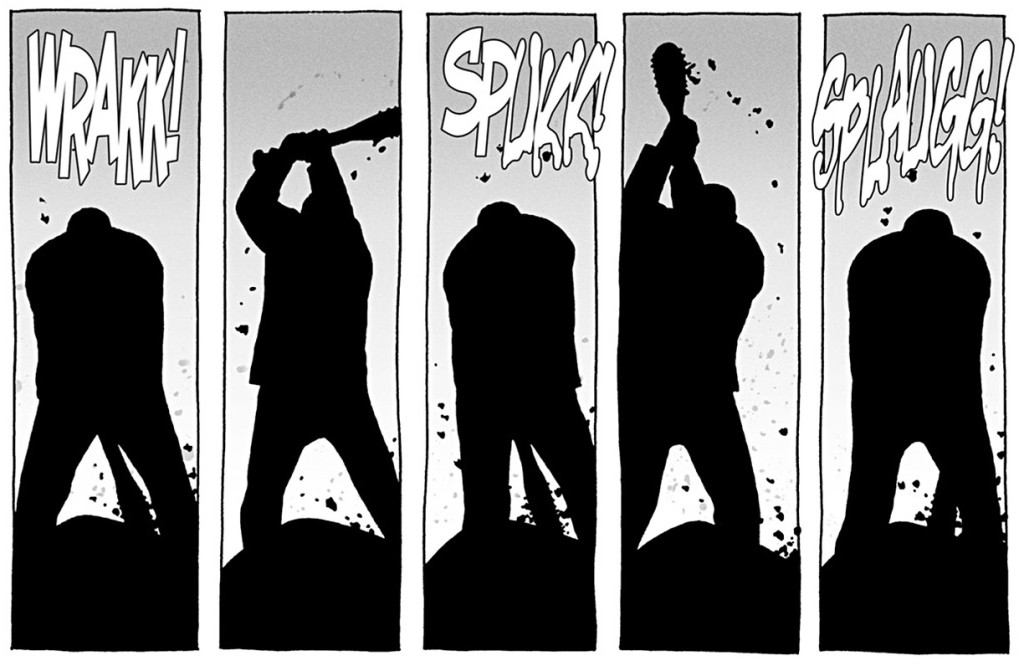 Until, just like the show, Glenn is nothing more than an unrecognizable pulp of blood, bone and guts.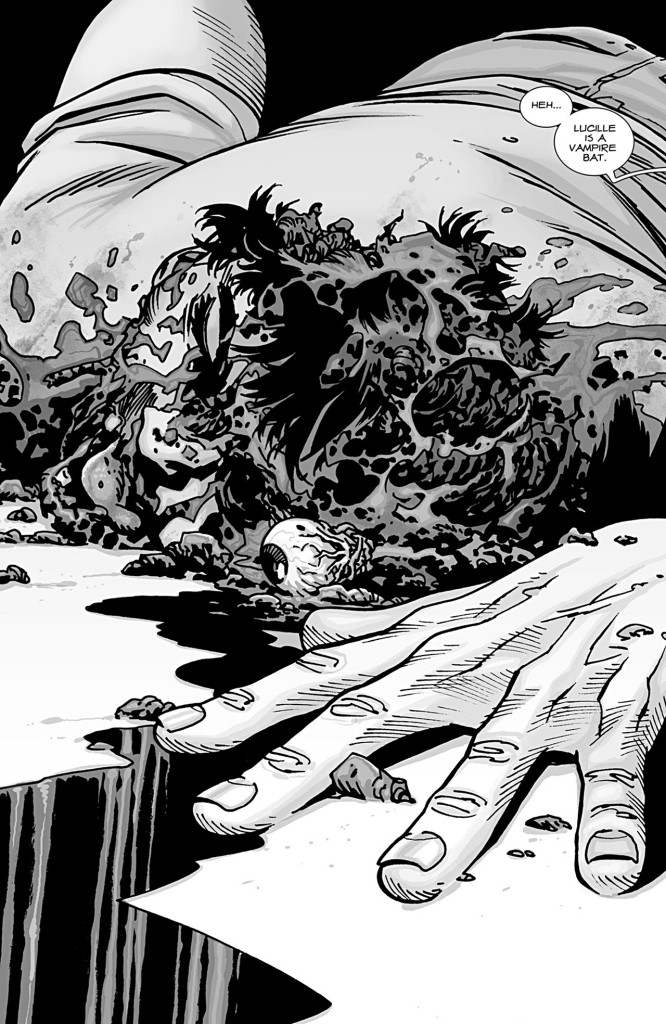 This of course fuels Rick's rage against Negan and his men for the next several story arcs. But here's the dirty little secret that show watchers may want to keep in mind.

Though the landmark Issue 100 of The Walking Dead featuring Negan's debut and Glenn's death is now over 4 years old with over 60+ issues since then – as of just this month's issue Negan is still alive!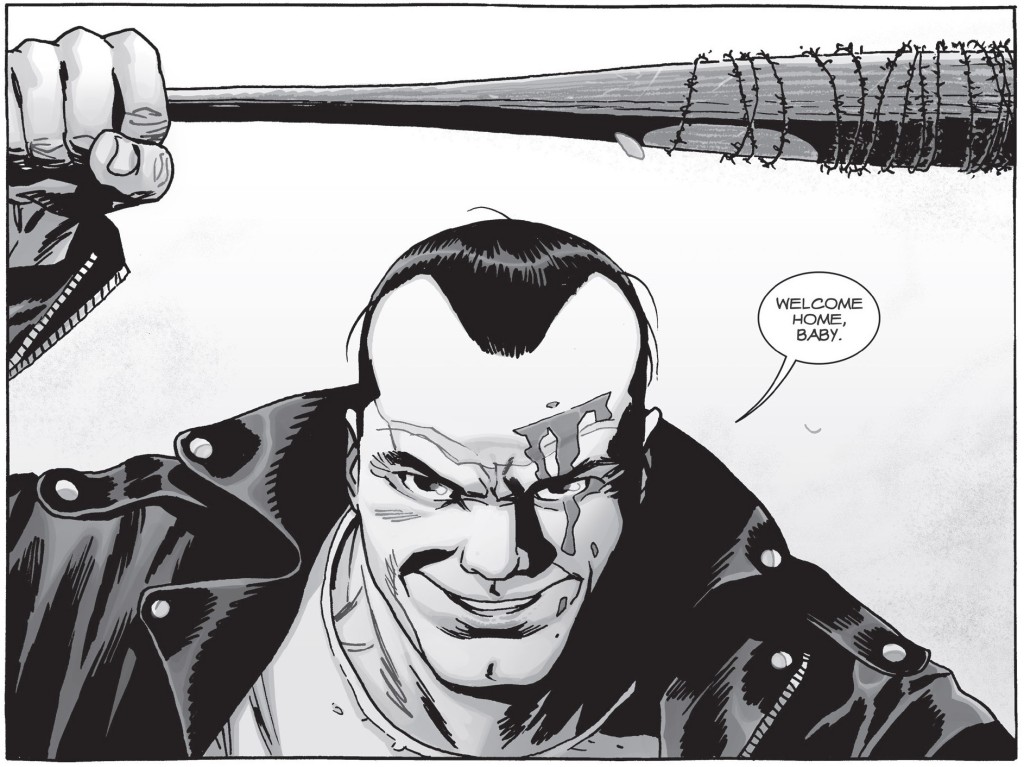 We're HustleTweeting about The Walking Dead, and you're more than welcome to join the conversation by following the Hustle on Twitter HERE or by hitting LIKE on our hyper-interactive Facebook page HERE!