Identical Twin Science Fiction Writers Call Out … Each Other?
When our very own Hustler De Tuti Hustlers PAUL HEYMAN ACCEPTED THE ICE BUCKET CHALLENGE we thought we had seen it all. And now, we realize, with all false humility aside, we've been proven wrong!

The Winner Twins have accepted the Ice Bucket Challenge, and their unique perspective on the charity drive is something to be seen! Brittany and Brianna have been in the public eye since they were twelve years old, when they released THE STRAND PROPHECY, an amazing 80,000 word, 300-page book, that developed into an epic trilogy. The twins co-won Best New Author; the book was named Best Young Adult Fiction … and it received the Benjamin Franklin Award for Best Adolescent Fiction. And what did YOU do for summer vacation, class?
Now as adults are they resting on their laurels? NO WAY! The girls have become the spokes-models for a social media company called TweetSecret, who were smart enough to utilize their brains as well as their beauty. Oh, and did we mention they are in pre-production on their first movie, which is set to star Quinton "Rampage" Jackson?
Oh yeah, in their spare time, the twins operate MOTIVATE 2 LEARN their own nonprofit 501(C3) corporation, dedicated to helping children overcome learning disabilities and promoting social inclusion and youth literacy

CLICK HERE TO FOLLOW THE WINNER TWINS ON TWITTER!

CLICK HERE TO PURCHASE "THE STRAND PROPHECY" AND THEIR OTHER HIT TITLES… DO IT NOW!

So instead of us blabbing on and on about Brittany and Brianna, perhaps it's simply time for us to show you their hysterical ALS Ice Bucket Challenge. Of course, we're HustleTweeting about The Winner Twins, and you're more than welcome to join the conversation by following the Hustle on Twitter HERE or write to us directly at hustleoncrave@gmail.com

THE WINNER TWINS ACCEPT THE ALS ICE BUCKET CHALLENGE!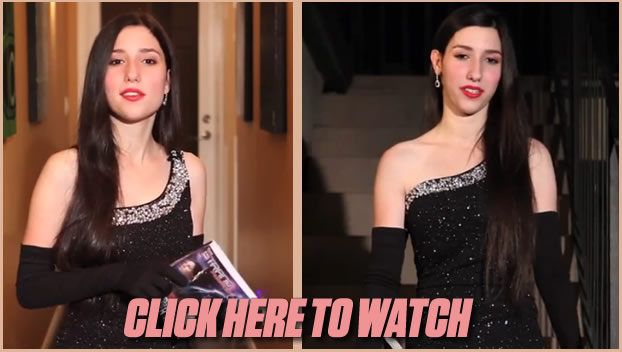 WE HERE AT THE HEYMAN HUSTLE HAVE ENSLAVED HIGHLY TRAINED
MONKEYS TO IGNORE THE FACT THEY ARE OVERWORKED AND UNDERPAID,
ALL IN THE NAME OF SCOURING THE WORLD WIDE WEB TO FIND THE FIFTEEN
MOST PROVOCATIVE STORIES ON THE INTERNET. ALL FOR YOU. NO ONE ELSE
BUT YOU. JUST YOU. AND ALL YOU NEED TO DO IS PICK WHICH PIC TO CLICK!