Our Own Hustler De Tuti Hustlers Paul Heyman is live at the Honda Center in Anaheim, California with Undisputed UFC Heavyweight Champion Brock Lesnar for UFC 121.
CLICK HERE TO READ PAUL'S BLOG FROM EARLIER TODAY, "BREAKFAST WITH BROCK!
CLICK HERE TO READ PAUL'S BLOG ON BROCK'S BEARD, CAIN'S CARDIO, AND MARTY MORGAN'S MOTIVATION
You can keep up with our HustleTweets all night long with the only true access to the most dominant heavyweight champion in UFC history by following THE HEYMAN HUSTLE on Twitter HERE!
For you old school social networkers, we're on Facebook HERE, and on MySpace HERE.

CLICK ON THE VIDEO BELOW FOR A PREVIEW OF TONIGHT'S UFC 121!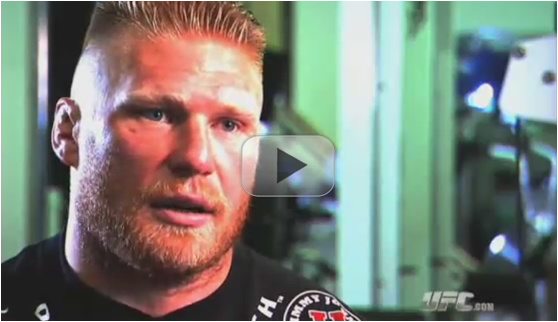 THE HEYMAN HUSTLE'S VERY OWN TRAINED MONKEYS ARE PROUD
TO PRESENT THE TOP 15 STORIES OF THE DAY, ALL CONVENIENTLY
LINKED HERE FOR YOUR REVIEW. NO NEED TO SURF THE WEB, WE
DID ALL THE HARD WORK FOR YOU. JUST PICK A PIC AND CLICK!