The legendary webmaster speaks out about his passion for celebrity reporting, especially when the celeb is wearing no clothes.
In PART ONE OF OUR INTERVIEW WITH UNCLE SCOOPY, we learned the origins of his various websites like OTHER CRAP.

In this, part two of our conversation, we explore what makes Uncle Scoopy excited (forgive the pun), and where he thinks his website business is headed.
QUESTION: What's the most popular feature on any of your various websites?
ANSWER: The annual collection of the "Best Nude Scenes of the Year," which I have released every New Year's Day for the last ten years. It is probably the world's most popular New Year's tradition, excluding alcohol, sex, Dick Clark, and the sweet sounds of Guy Lombardo and the Royal Canadians. My list is more popular than those little paper whistles that expand when you blow in them. Maybe.
QUESTION: What I think is most interesting about your list is the amount of work that goes into it, because it's totally interactive.
ANSWER: The process involves nominations, debate, and an election. I get things started by assembling a "first draft" list of nominees. I then submit that to my readers, and they provide feedback and additional nominees. Once the list has been finalized, it becomes a poll wherein each reader chooses just one favorite. The nominating ballot includes clips from each film to assist them in making their choices. When that battle has been fought to its conclusion, I publish the results for the entire 'net to see. In recent years the recap has included the top twenty vote-getters, with pictures and film clips from each.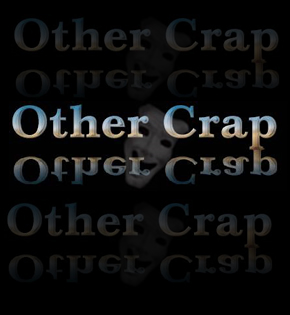 QUESTION: I bet people are still arguing over previous year's decisions, and at the same time I bet people are still hyping up their favorite scenes.
ANSWER: In 2000, the year that Katie Holmes went topless in The Gift, she took something like 85% of the votes! Everyone who had ever been into Dawson's Creek was just about in love with Katie from afar, and then when she took off her shirt, she dazzled us with an absolutely perfect set of breasts. But I was one of the other 15%. I felt that Katie's scene was just brief toplessness in the dark, and in my mind that didn't hold up against Gretchen Mol's gorgeous scenes in an obscure and almost unreleased film called Forever Mine. Of course, hindsight shows that the readers were right and I was wrong, at least in terms of cultural significance. Guys still talk about Katie's scene, while Gretchen's is unknown to the general public.
QUESTION: Any actress a consistent top-line placer?
ANSWER: Kate Winslet, with five appearances.
The amazing thing about her five appearances on the list is that we didn't start the polls until after Winslet's most popular nude scenes! If we had started the lists in 1995, when the site started, she would have eight appearances. She almost certainly would have won in 1995 for her youthful full-frontal in Jude. She would have been a strong contender in 1997 for her beautiful and famous scene in Titanic, and she would have finished somewhere down the list for 1998's Hideous Kinky.
QUESTION: What was the most shocking mainstream scene you've had on the list?
ANSWER: I guess that would have been when Bryce Howard, Opie's daughter, faced the gyno-cam in 2005's Manderlay. For all that effort, she could only finish fifth, thanks to Anne Hathaway's debut nudity in Havoc.
Q: What's in store for this year?
A: It's always difficult to say in September because many of the top nude scenes come from the Oscar hopefuls which are released in December. In contrast, the summer movies are pitched at kids and don't generally feature copious nudity.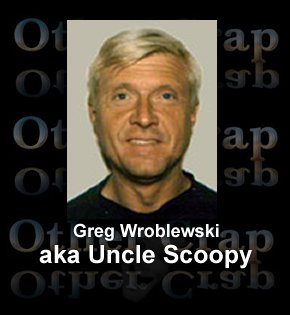 It's been a strong year so far, though. We've already had those Jessica Biel scenes in Powder Blue, which were received enthusiastically. Betsy Rue did an absolutely tremendous nude scene in My Bloody Valentine 3-D. If that scene had been done by somebody more famous, it would virtually have become an instant winner. And we have some great longshots, like Saffron Burrows in the Guitar, Ana-Claudia Talancon in Arrancame, Alice Braga in Only God Knows, three good scenes which will not receive much support for first place because of their obscurity, but may sneak into lower spots in the top 20.
QUESTION: And the list can be found …
QUESTION: Wanna give a quick plug to "Other Crap?"
ANSWER: Of course. Paul Heyman would never forgive me if I didn't mention the site. I know he reads it every day. You can always look to me for "Other Crap" at www.othercrap.com
QUESTION: We got through this entire part two without ever mentioning your real name is Greg Wroblewski.