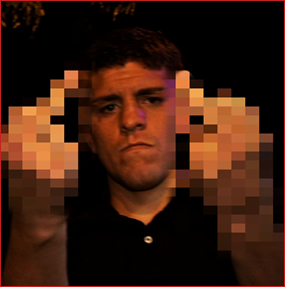 The Strikeforce Welterweight Champion Talks Paul Daley, GSP, Manny Pacquiao, and Everything Else on His Mind!

I don't think it's any secret that we here at LOOKING 4 LARRY (parent company for THE HEYMAN HUSTLE) are huge fans of Strikeforce Welterweight Champion Nick Diaz. As our Hustlers know, Nick was the 1st guest on the 2nd season of the Hustle video series.
CLICK HERE TO SEE NICK DIAZ INTERVIEWED BY OUR OWN HUSTLER DE TUTI HUSTLERS PAUL HEYMAN ON THE 1st EPISODE OF THE NEW SEASON OF "THE HEYMAN HUSTLE!"
Diaz was interviewed at the pre-fight press conference for tonight's Strikeforce event on Showtime, and the fireworks kicked off immediately.
This video is definitely "must-see!"
We're HustleTweeting about Diaz vs Daley, and also Diaz vs Helwani, and you're more than welcome to join the conversation! Follow the Hustle on Twitter HERE or write to us directly at hustleoncrave@gmail.com
You can also subscribe (for FREE, cheapos, absolutely FREE) to our Ultra High Quality YouTube Channel HERE, and don't forget to check out our old school social networking skills by visiting us on Facebook HERE and even on MySpace HERE
CLICK ON THE VIDEO BELOW FOR ARIEL HELWANI'S
CONTROVERSIAL INTERVIEW WITH NICK DIAZ!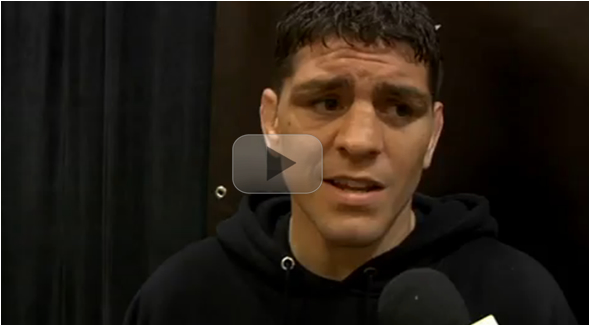 IT'S TIME FOR AN ALL NEW EDITION OF THE HOLLYWOOD CHARLIE
MEDIA WATCH, OUR DAILY TRAVEL ACROSS THE WORLD WIDE WEB.
OUR HIGHLY TRAINED MONKEYS HAVE PICKED OUT THE 15 WILDEST
STORIES FROM THE INTERNET FOR YOUR ASTUTE REVIEW. YOUR PART
IS VERY EASY. ALL YOU NEED TO DO IS PICK A PIC … AND CLICK!