You've Seen The Dramatic Photos … Now Feast Your Eyes On This Amazing Video!
In footage that simply has to be seen to be believed, Former Undisputed UFC Heavyweight Champion Brock Lesnar is seen hunting a mature mule deer in the sub-zero Canadian Wilderness.
Brock traveled with Versus Network's "North American Hunter Television," "Trophy Hunters Alberta" and his long time sponsor Fusion Ammunition to Milk River, Alberta, where he braved over a foot of fresh snow and biting winds in his pursuit of his ultimate prey.
CLICK HERE TO SEE THE FIRST SET OF PHOTOS FROM BROCK'S TRIP TO MILK RIVER!
Brock's appearance on "North American Hunter Television" airs in May, 2011.
We're HustleTweeting about the man who is still the number one pay per view attraction in the world today, and you're more than welcome to join the conversation! Follow Th Hustle on Twitter HERE or write to us at hustleoncrave@gmail.com
You can also subscribe (for FREE, cheapos, absolutely FREE) to our Ultra High Quality YouTube Channel HERE, and don't forget to check out our old school social networking skills by visiting us on Facebook HERE and even on MySpace HERE
CLICK ON THE VIDEO BELOW TO SEE A SPECIAL VIDEO PREVIEW
OF BROCK LESNAR ON "NORTH AMERICAN HUNTER TELEVISION!"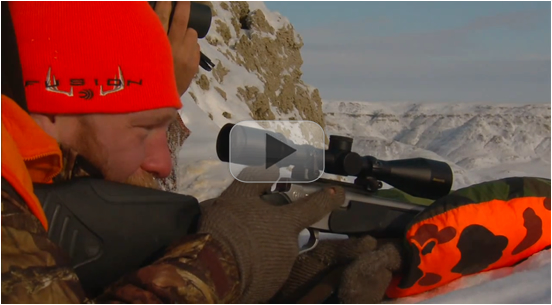 EVERY SINGLE DAY, OUR CRACK STAFF OF OVERWORKED
UNDERPAID BUT HIGHLY TRAINED MONKEYS SCOUR THE
WORLD WIDE WEB IN SEARCH OF THE 15 HOTTEST STORIES
OF THE DAY, JUST TO BRIGHTEN YOUR DAY. COOL, RIGHT?
ALL YOU NEED TO DO IS PICK A PIC … AND CLICK!