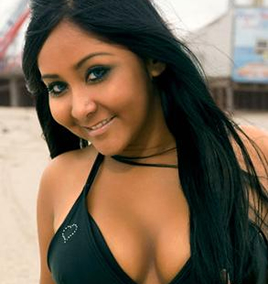 Oh! Whas goin' on aroun' here? The Late Late Show with Craig Ferguson (the guy Letterman is grooming for 11:35 on CBS) featured a hysterical look at The Jersey Shore with a parody entitled "Jersey Shore: The Movie" starring Mila Kunis as Snooki.
Was is good?

Fuggedaboutit!

Was Mila da bomb?

Fuggedaboutit!

Was The Situation represented?

Fuggedaboutit!

Hey… you gonna spend all day combing your hair, reading this story, or are you gonna check out the video below? Come one, get with it. We're waitin' on ya!
MILA KUNIS WILL CAUSE A TSUNAMI
ON THE JERSEY SHORE WITH THIS VIDEO!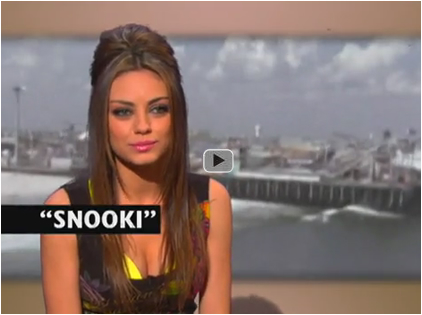 ---
THE HEYMAN HUSTLE IS PROUD TO PRESENT THE 15 BEST
STORIES FOUND ON THE WEB OVER THE WEEKEND. DON'T
WASTE YOUR TIME SURFING, WE HAVE EVERYTHING YOU
NEED TO KNOW RIGHT HERE IN THE MEDIA WATCH. ALL
YOU NEED TO DO IS PICK A PIC … AND CLICK!