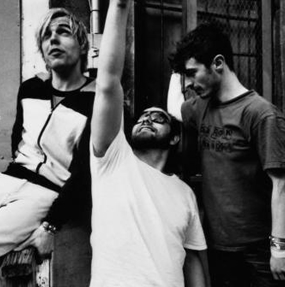 Looks like RCA Records has scooped the other surviving major music labels by signing raucous Danish band "New Politics," and blasting out a video for their song "Yeah Yeah Yeah." The band has received nothing but rave reviews for their tour, which has seen them tear down the house in such rock staples Slim's in San Francisco, The Roxy on Sunset Blvd in West Hollywood, The Loft in Dallas, Meridian in Houston, The White Rabbit in San Antonio, the Stone Pony in Asbury Park, and World Cafe in Philly.

The band started to really take off after playing SXSW this year, as their international audience was expanding rapidly. Then came last night.

New Politics played the Studio at Webster Hall in New York City, sharing the bill with hot new bands Atomic Tom and The Royal Chains. The buzz hit the New York music scene before the concert was even over. The boys from Copenhagen have a winning sound, and RCA has struck gold with the Alternative-Rock Pop-Punk trio.

You can purchase New Politics music on I-Tunes HERE Follow New Politics on Twitter HERE
CHECK OUT "YEAH YEAH YEAH," THE FIRST SINGLE FROM
RCA RECORDS RECORDING ARTISTS NEW POLITICS!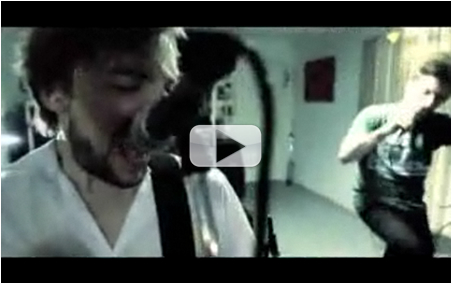 ---
THE HEYMAN HUSTLE IS PROUD AND PLEASED TO PRESENT
THE HOLLYWOOD CHARLIE MEDIA WATCH, FEATURING THE
FIFTEEN BEST STORIES OF THE DAY FROM THE WORLD WIDE
WEB. ALL HERE, CONVENIENTLY CHOSEN FOR YOUR REVIEW
BY OUR HIGHLY REGARDED STAFF OF TRAINED MONKEYS.
YOUR PART, WE DARE SAY, IS EASY. JUST PICK A PIC AND CLICK!